For the Nike flagship Store in NYC – to be named ¨House of Innovation 000¨ – CRICURSA, with Heintges and CallisonRTKL, realised a visually dynamic façade incorporating carved and slumped insulated glass units.
An exemplary project where fabrication possibilities and engineering are celebrated in architectural design.

Nike's In-house retail design team developed a lenticular membrane concept that combined monumental graphic patterns which required a creative research and design development phase, followed by a rigorous verification process, during a tight retail project schedule. The result, a custom carved and slumped glass design which met the project's aesthetic aspirations and performance requirements.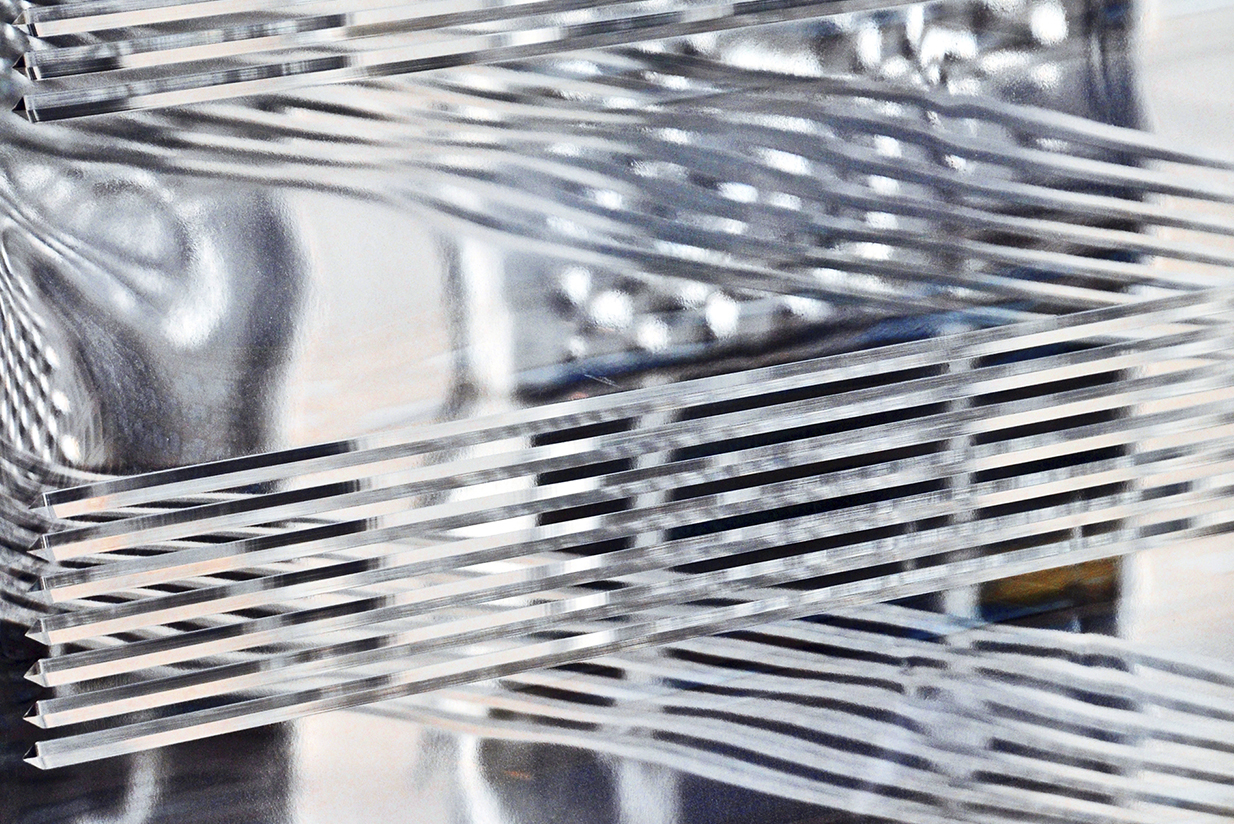 ©CRICURSA
CRICURSA developed a sustainable solution to limit the number of unique slump moulds – which take up a significant amount of space, material and time – and regularized the module into a single sized rectangular panel. Only three additional moulds were crafted to fabricate irregular shapes framing the entrance. The process of milling the surface was done at high speed with the glass laying flat in a CNC polishing station. A complex operation with 115 linear meters of carved lines per panel and a risk of breakage at any time. The grooves were created with various tooling, using 20mm wide millstones (168°) getting 1.05mm deep.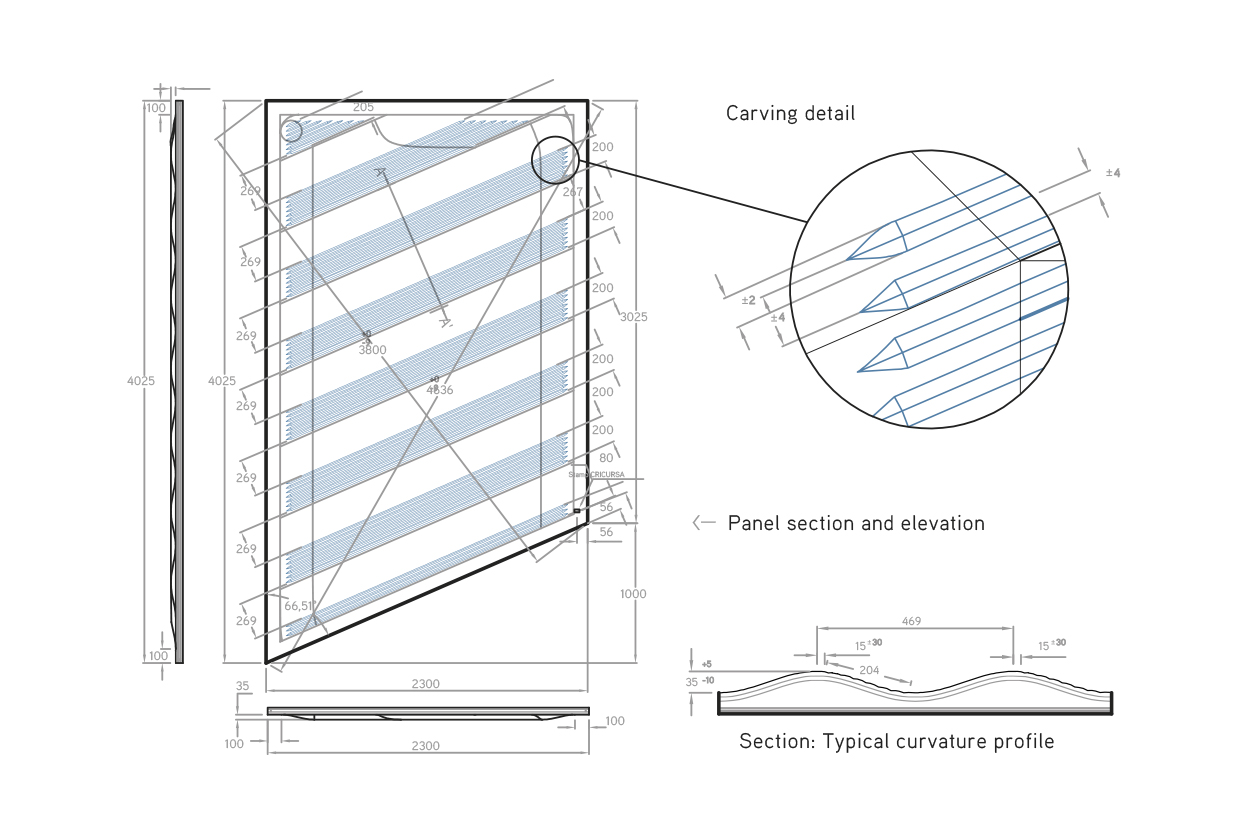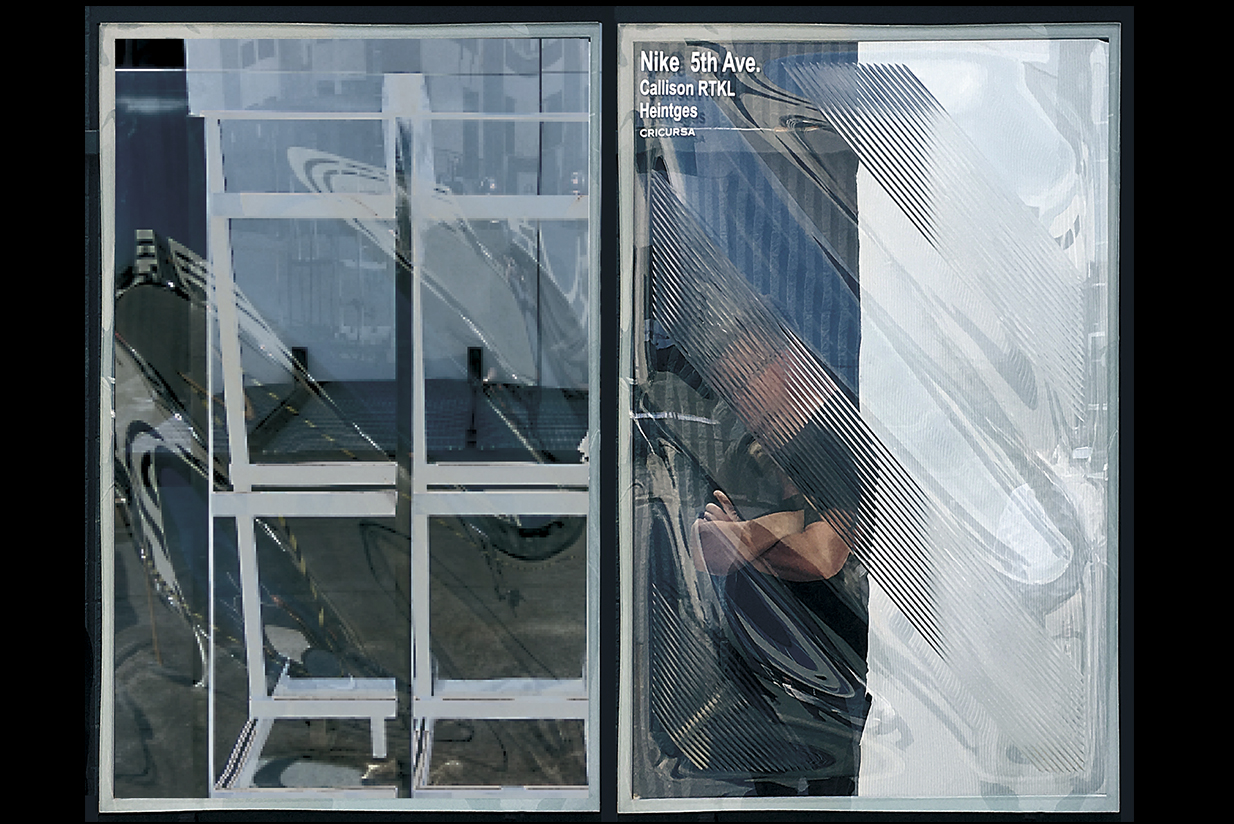 ©CRICURSA, Heintges
CRICURSA created full-size samples approximately 2350mm wide by 4090mm high for review by Nike, CallisonRTKL and Heintges to confirm the final design for the micro-pattern and macro-pattern. Full-size performance testing conducted by Heintges tested five samples to their ultimate load capacity including differential thermal loading, wind pressure loading, and structural loading to an effective safety factor of four times the design load.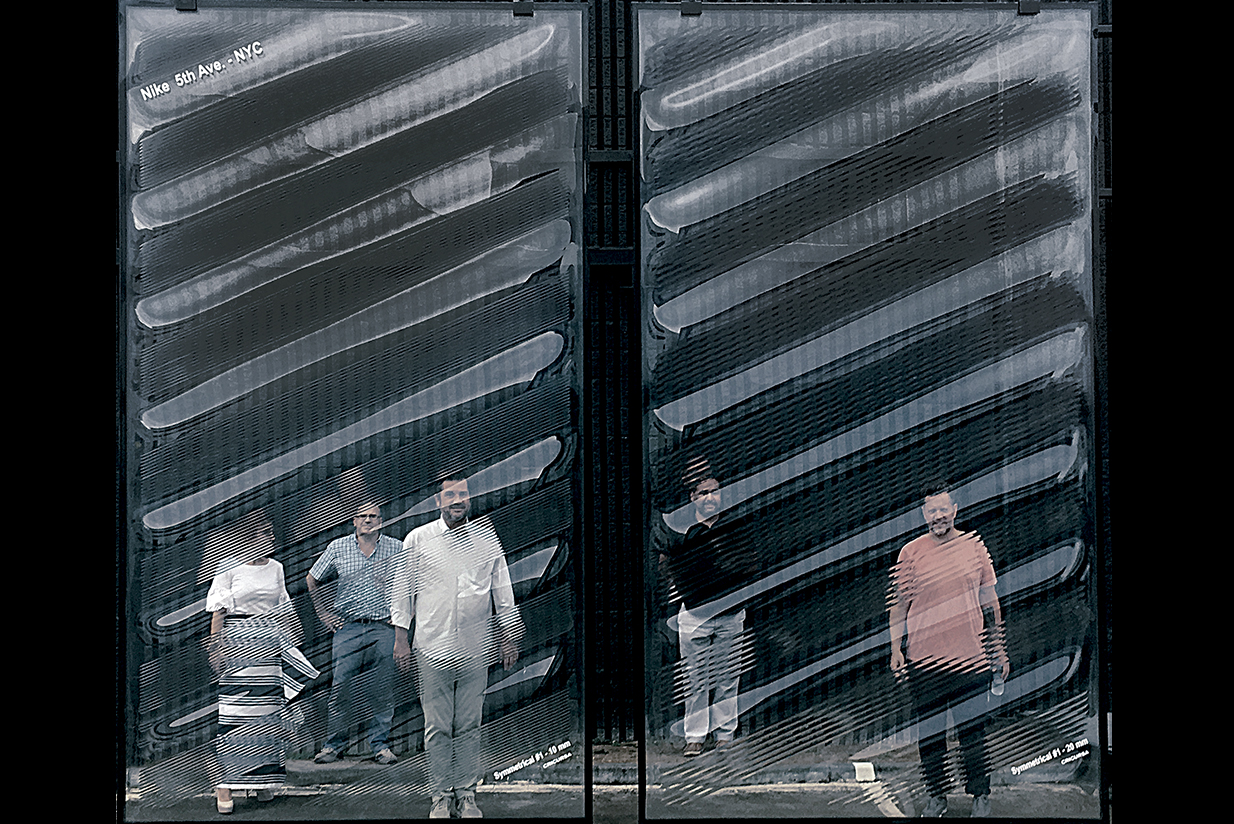 ©Heintges
The result is a powerful architectural statement, a glass curtain with its own regular modulation in front of the variously spaced floor slabs enclosed behind.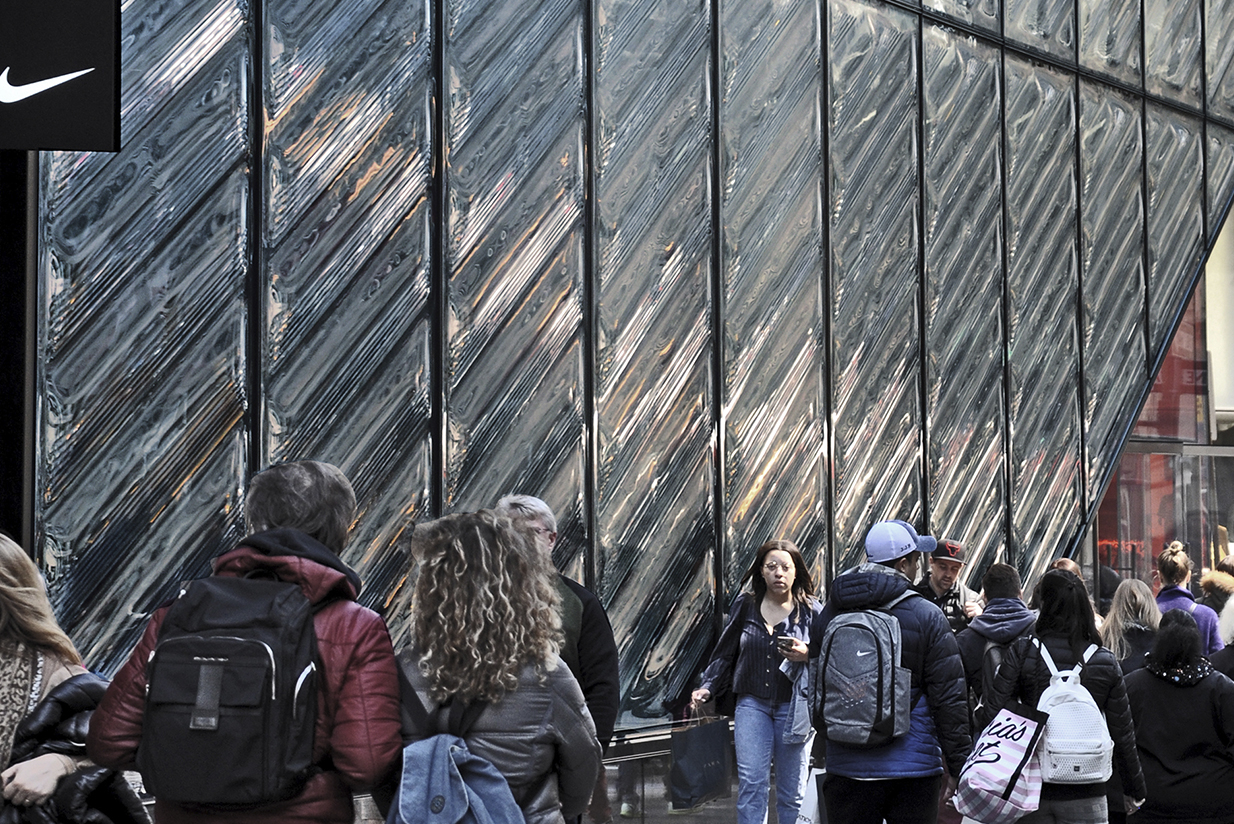 ©CRICURSA