Number 60, avenue des Champs-Élysées, an historic Art Deco bank building from 1932, has been uncovered and celebrated by BIG - Bjarke Ingels Group.

The four-storey fashion, lifestyle and food experience is a new "retail laboratory" housing world-famous brands and occupying one of the largest addresses on the famous shopping avenue in Paris. Owned by five generations of the Galeries Lafayette family, the store concept is both historic and disruptive.

By combining glass, marble and steel, BIG pays tribute to the texture and tactility of the historical building, uncovering and referencing architectural materials of the past. "As they stroll through the store," explains Bjarke Ingels, "visitors are going to be able to discover historic features that are reinterpreted and implemented in a contemporary way."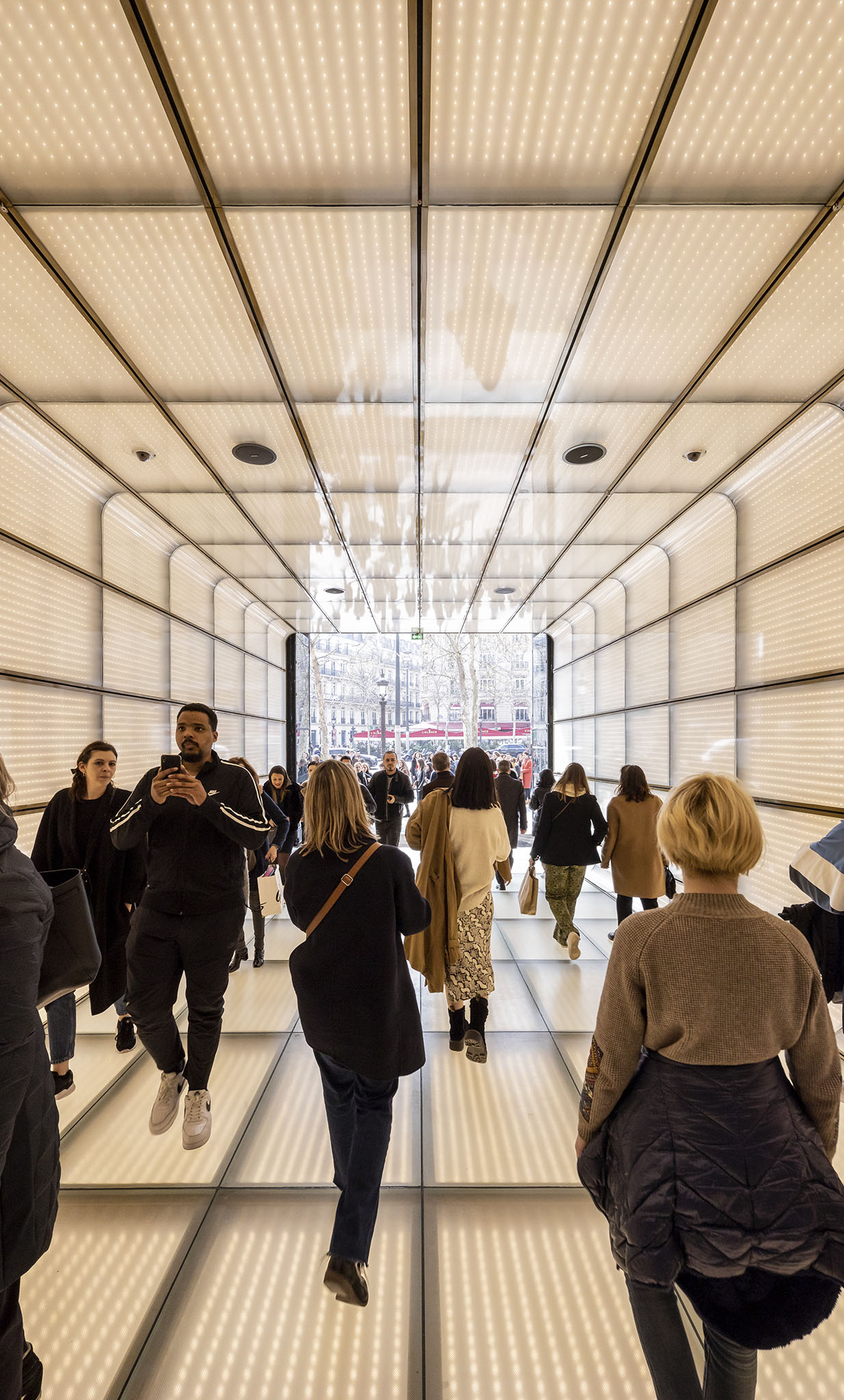 For the reimagined entrance, an immersive glowing tunnel invites people in from Champs-Élysées. Curved annealed and flat tempered laminated glass was fabricated in collaboration with CRISTEC, technical glass manufacturers, featuring a non-slip etching. 120 pieces of flat glass line the sides and ceiling of the tunnel made by CRISTEC, and 40 pieces of CRICURSA curved glass round off the corners.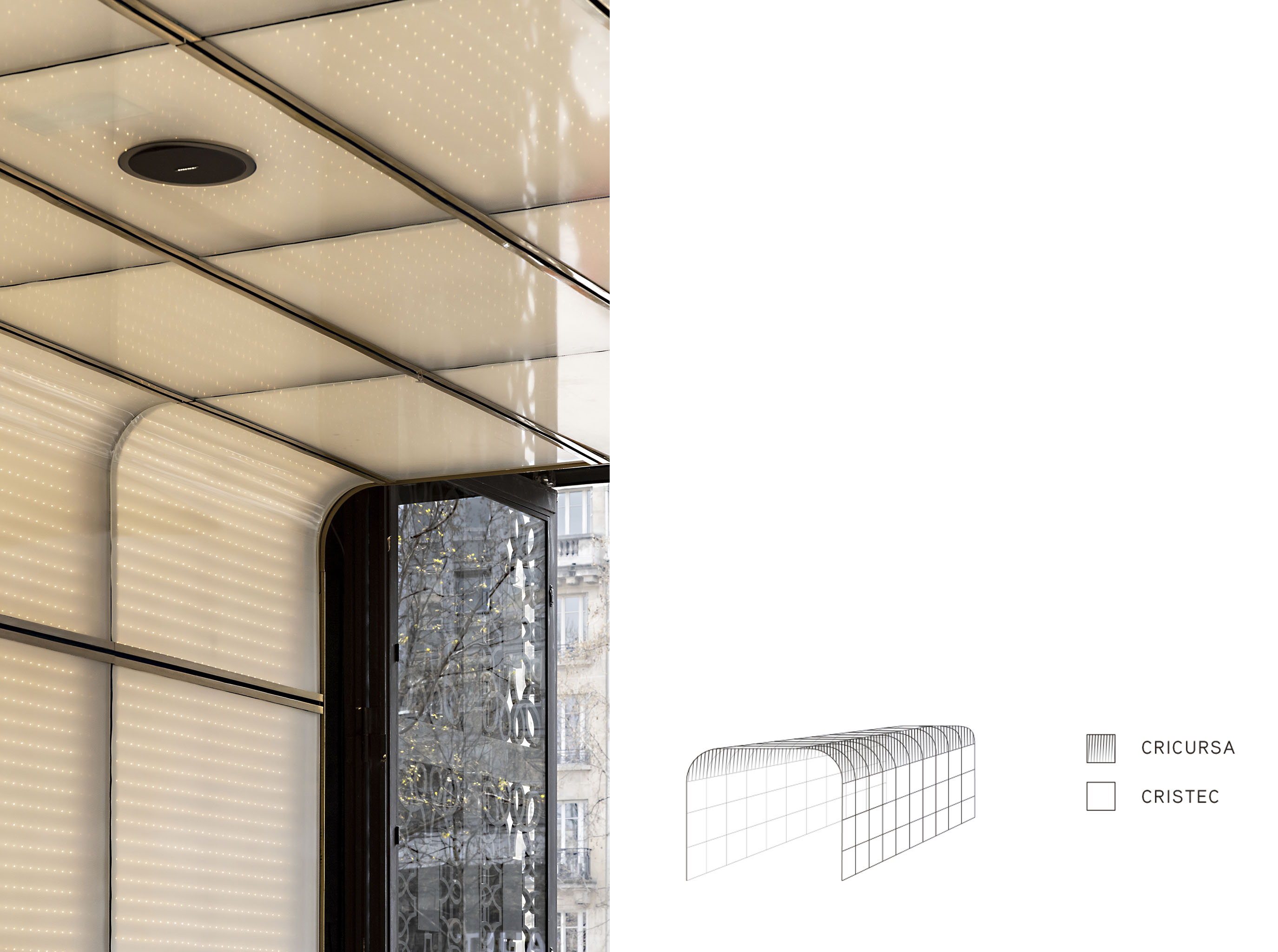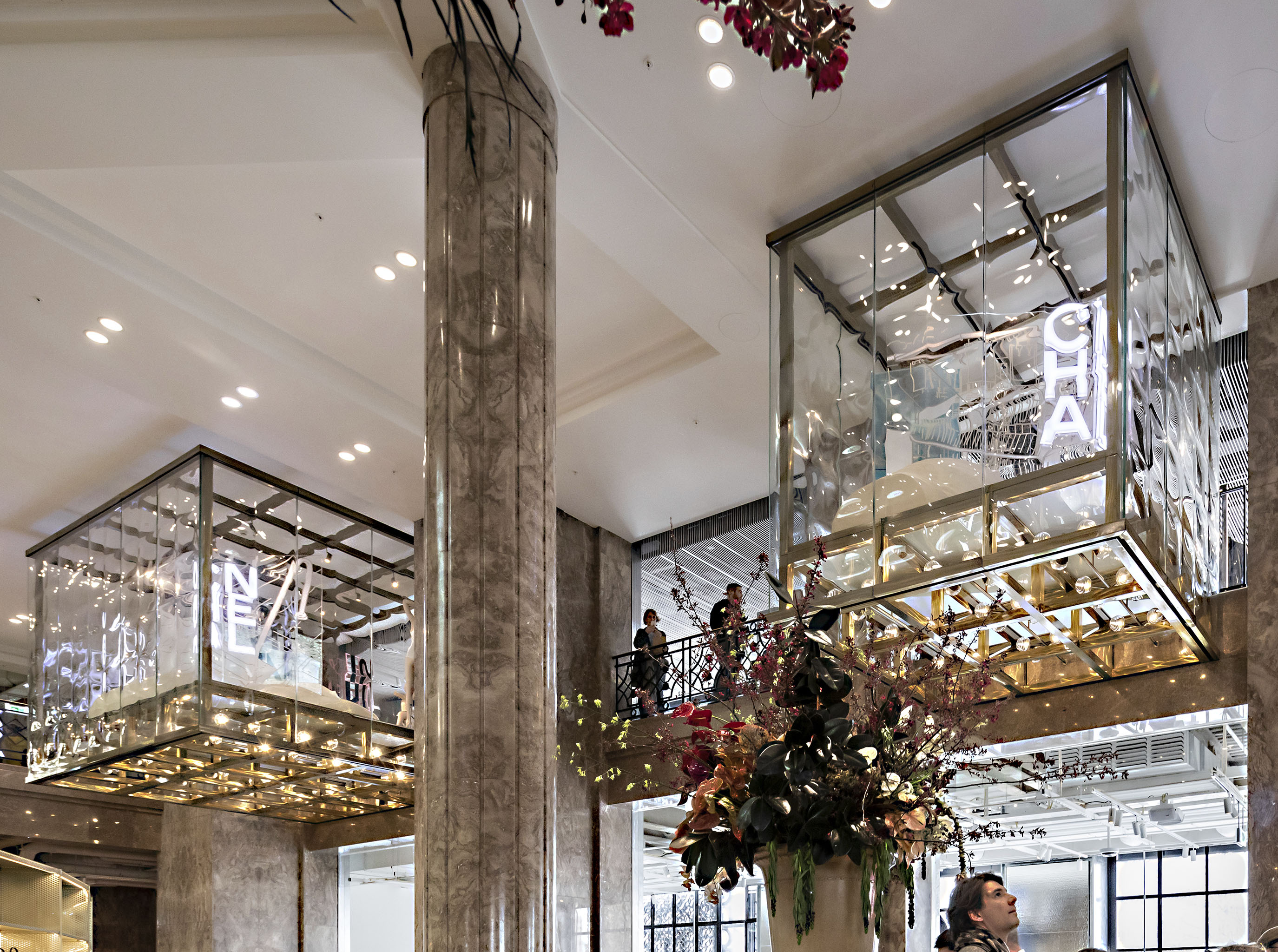 On the top floor, six suspended glass vitrines, fabricated with 72 pieces of curved annealed Crisunid® glass are a feature of the design, a showcase of texture achievable by slumping glass.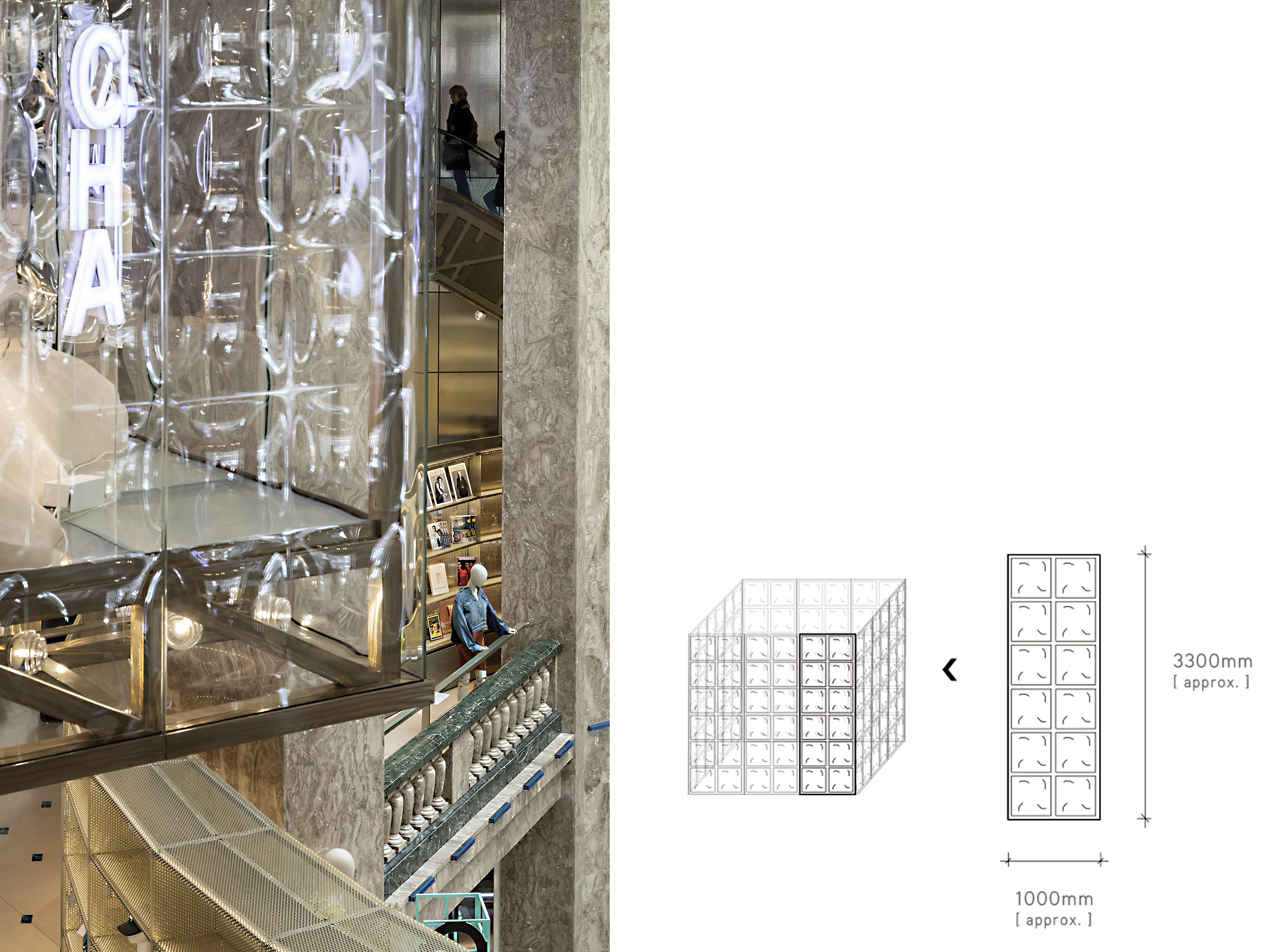 Working closely with BIG during the design process, a few different options for the pattern were considered. With the goal of achieving a pronounced, interesting texture while maintaining very high transparency, extra-clear glass, CRICURSA optimised the geometry and fabrication process to reduce stresses in the glass and minimise mould marks. Bespoke moulds fabricated in-house created this unique texture for the boxes, which stand-out like separate objects and host a variety of experiences and activities visible from the lower levels.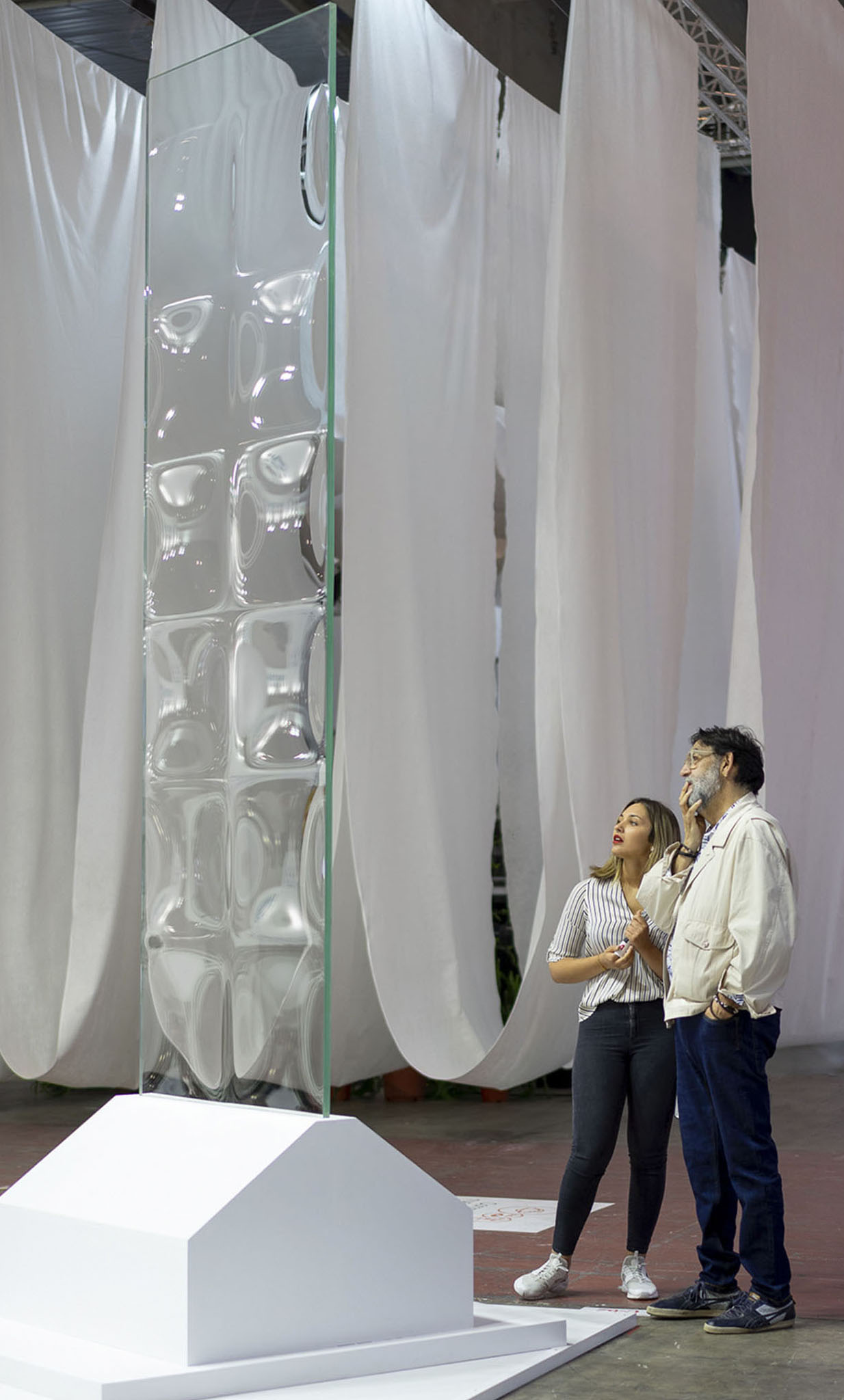 The glass on exhibition at Barcelona Building Construmat in May 2019