Architecture studio Orms have upcycled the former Camden Town Hall annexe at King's Cross, polishing the brutalist 1970's construction to house a boutique designer hotel. It features distinct hand-rounded windows and a curved glass roof extension.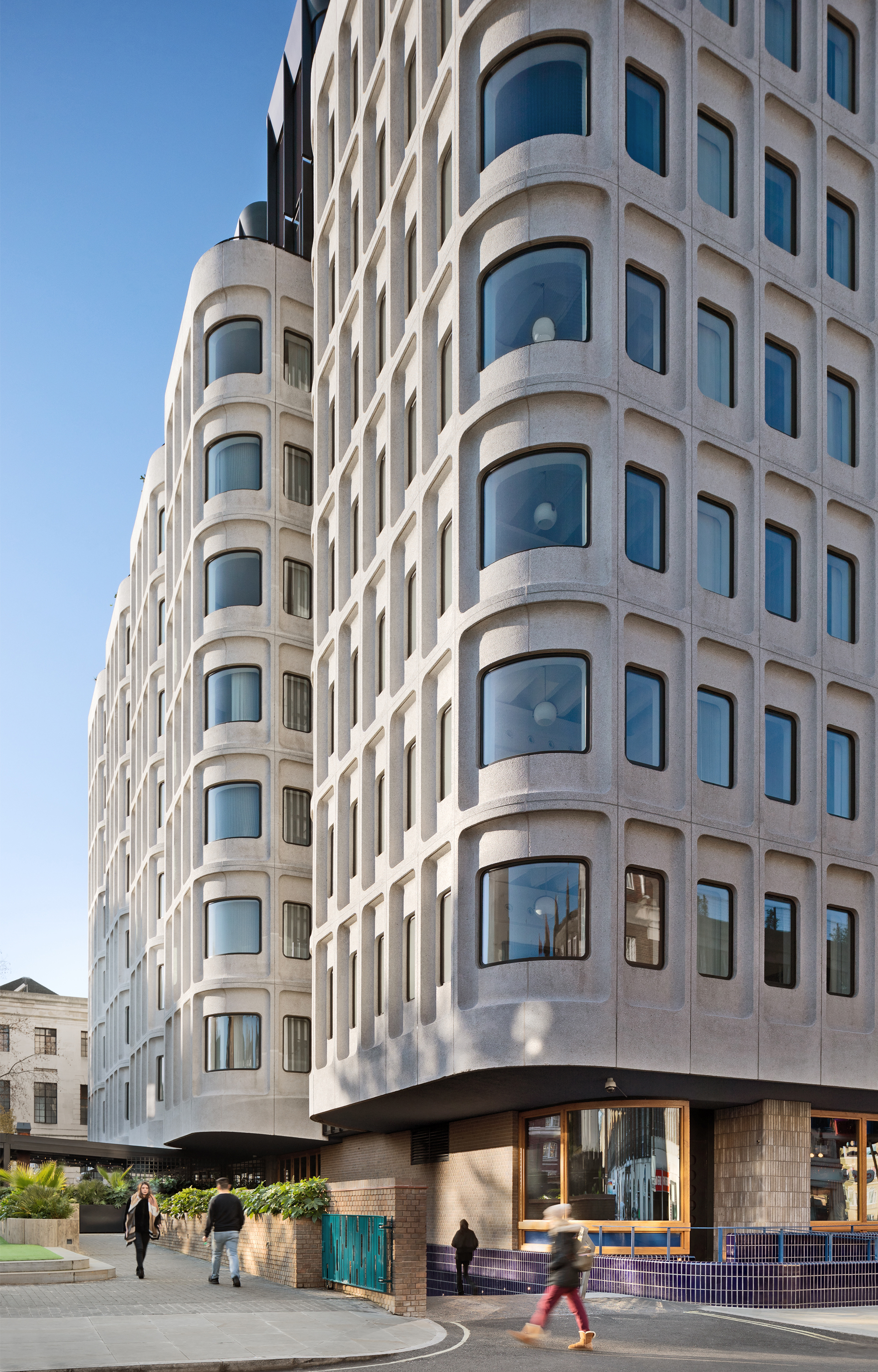 ©Photography by NAARO
The Standard, now one of London's hottest hotels, has been featured in Forbes ("25 Coolest Hotels in the World"), British GQ ("Best hotels to stay this year"), designboom, The Architect's Journal and dezeen.

In partnership with Crosstree Real Estate Partners, they tasked Orms architects in London to work with the existing structure and heritage value, applying the principle of "maximum retention of existing fabric."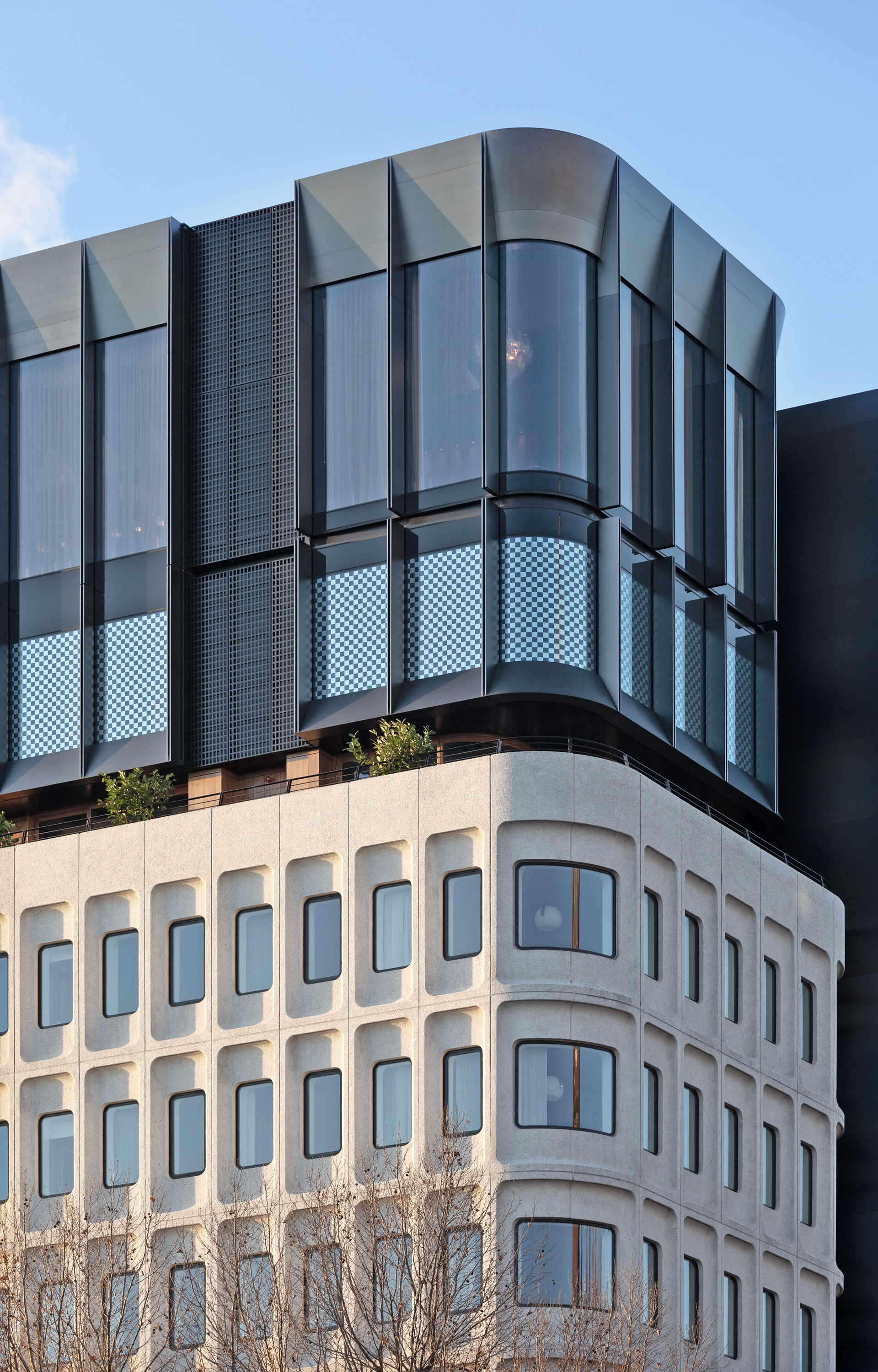 The "expressive" brutalist concrete façade of the former Camden Town Hall office building, constructed in 1974, has been respected and refurbished with a fresh update and rooftop extension featuring curved glass.

The original tinted windows were replaced by clear double glazed units, curved and flat, fabricated at Cricursa. The rounded corners were precisely crafted by hand in a process seldom used and by few manufacturers.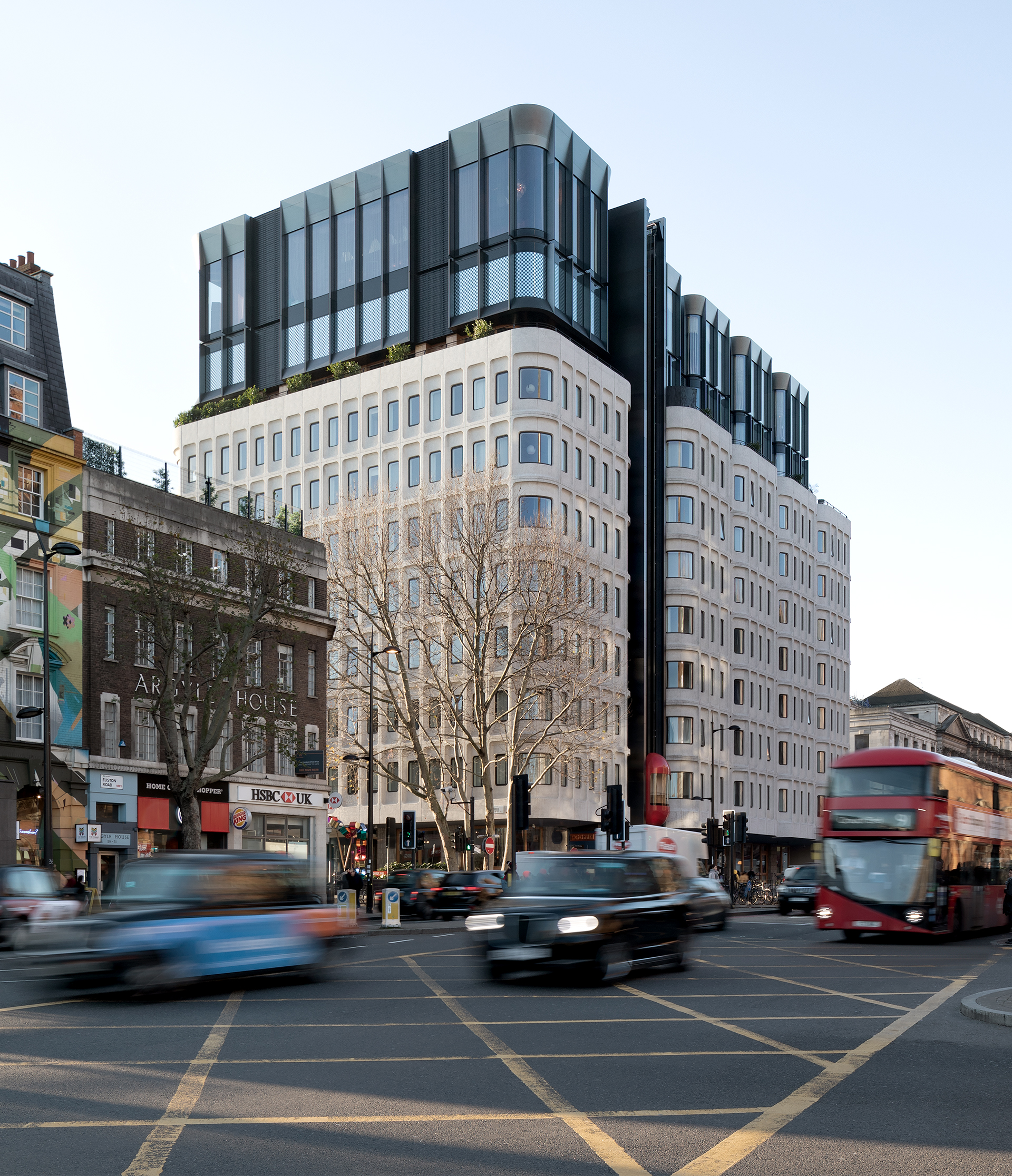 With a strict acoustic design specification, the glass is laminated inboard and outboard with acoustic PVB, providing excellent sound damping performance combating the noise from the busy intersection at ground level. It also features a low-e coating for added environmental efficiency.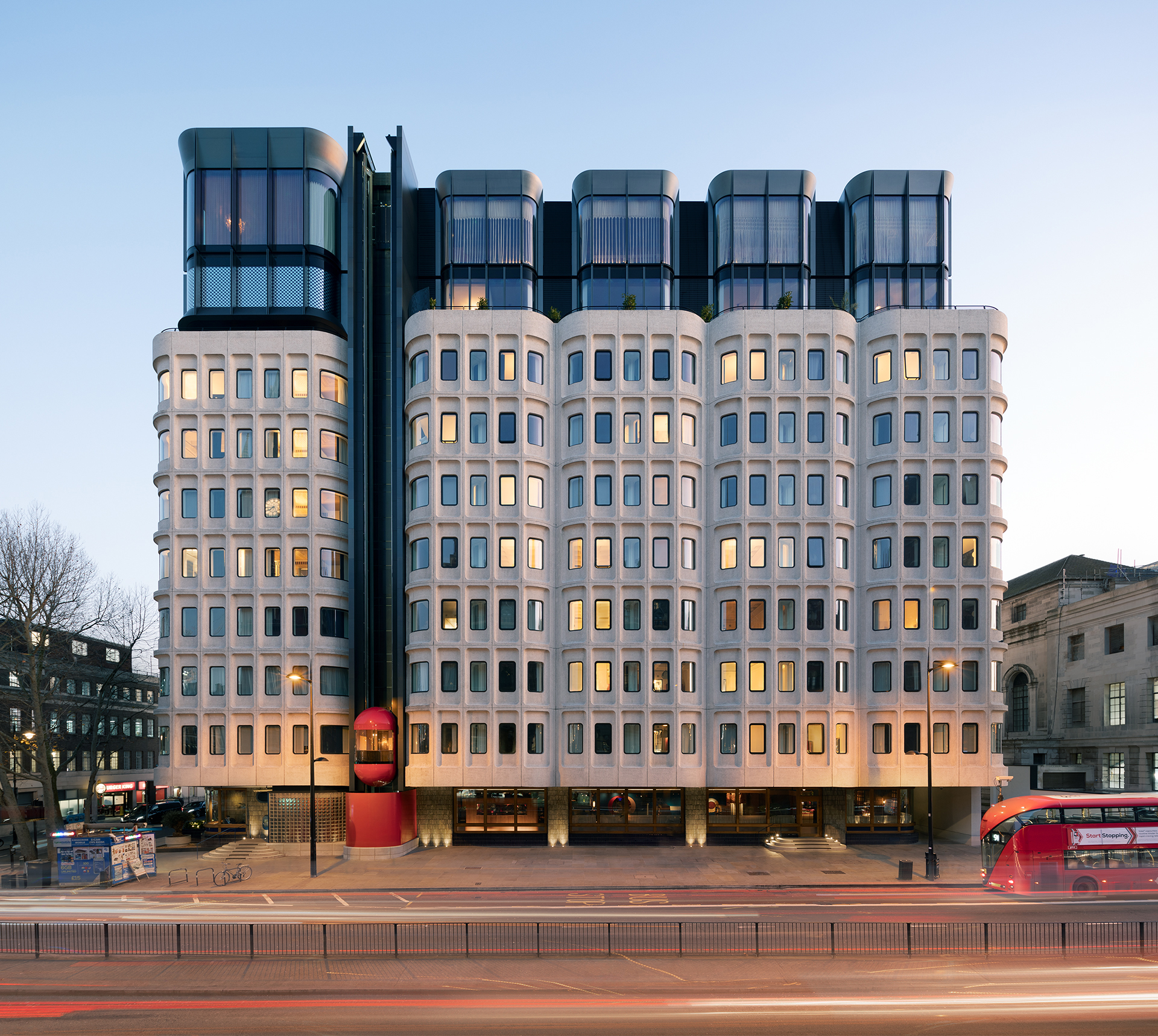 Read more about acoustic performance and energy efficiency in our curved glass here.