Fosterito is the name attributed to the unusual entrance canopies designed by the Pritzker Prize Award winning Architect Foster + Partners as part of an ongoing renovation of the Metro de Bilbao. Constructed in two phases to create a pair of interconnecting underground lines along the banks of the River Nervión, the coherent language and success of the project derive from the Foster + Partners team conceiving of the project holistically; from Architecture through Engineering, Construction and Graphic Design with the goal of the architecture itself acting as a guide for the passengers.

The shape of the glass canopies is evocative of inclined movement and generated by the profile of the escalator tunnels. During the day, natural light enters through the canopies, which are then illuminated at night to act as beacons. They might be considered as equivalents to the fin-de-siécle of the grand entrances to the Paris Métro designed by Guimard over a century ago.


The entrances use the most advanced glass technology and were handcrafted individually for the project. Each different radius required a bespoke mould over which the glass was slumped. Once laminated, the now annealed glass is extremely strong and optically excellent.


Curved annealed glass is manufactured by slowly heating flat glass to the softening temperature, around 550ºC, and then "slumping" it on a custom mould. Once the desired geometry has been achieved, the glass is slowly cooled down. Known as "annealing", this critical cooling phase determines the visual quality and structural properties of the final product.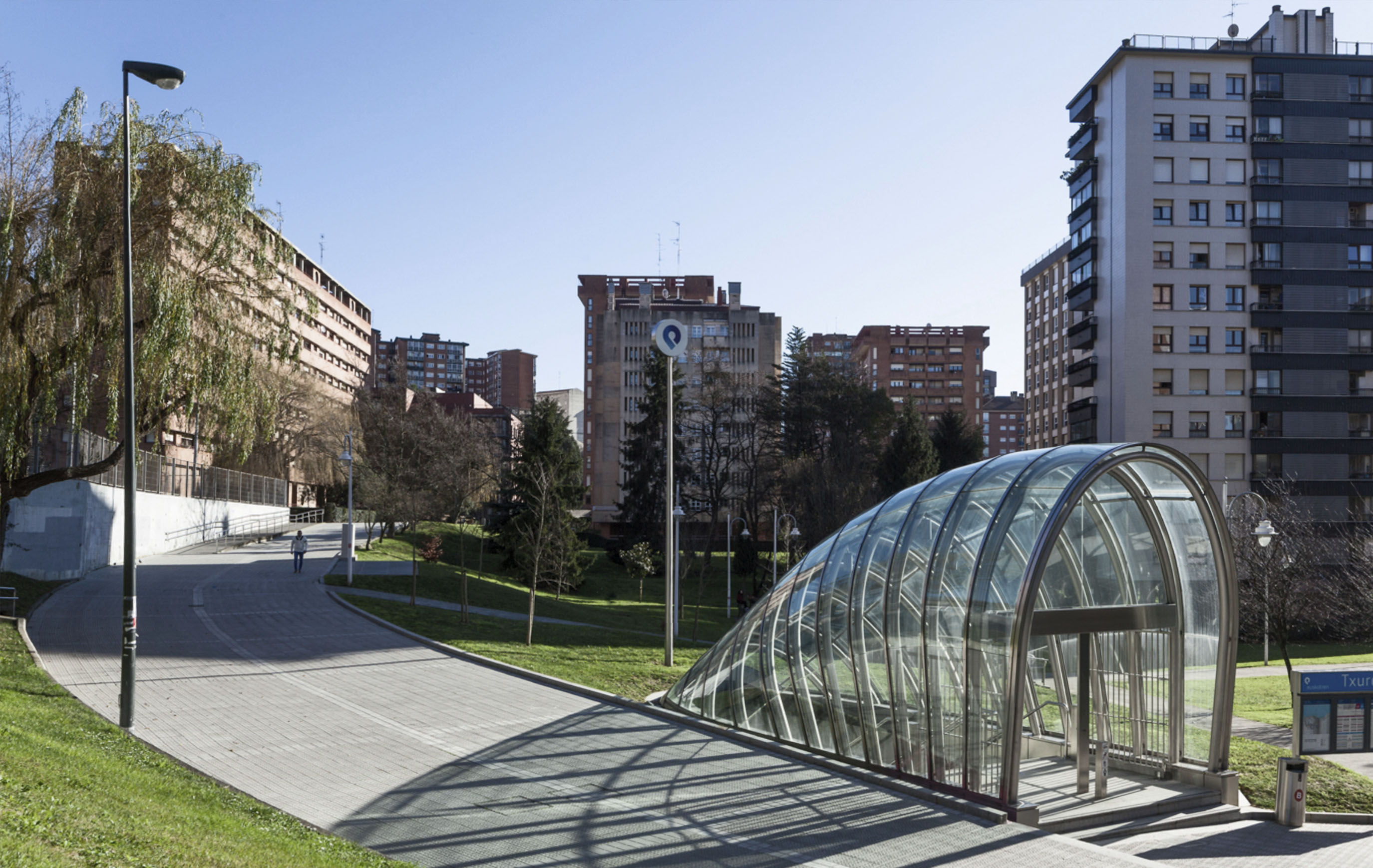 Annealed glass is versatile and allows for a vast range of shapes, textures, and forms in architecture. It takes approximately 5-8 hours and offers the highest possible optical quality in curved glass. Read more about curved glass here.

We are very proud to have had the opportunity to work with Foster + Partners on this exceptional project. You can check out more of our projects here.