CRICURSA's curved glass has been implemented in the new Nordstrom flagship store. The project, designed by James Carpenter Design Associate, won the Façade Project of the Year in the 2019 Glass Magazine Awards.
We're glad to announce that last May it was awarded as the best façade solution by the Interior Design Magazine's NYCxDESIGN Building Façade Award.
The wavy solution of the curtain wall serves performance objectives such as allowing the oversize glass units to span the floor to floor plates without the need for vertical mullions. On the other hand, rather than using walls to segment brands, the JCDA team created different occupiable spaces that could be used to create new areas, such as a comfortable rest corner with armchairs and a little table.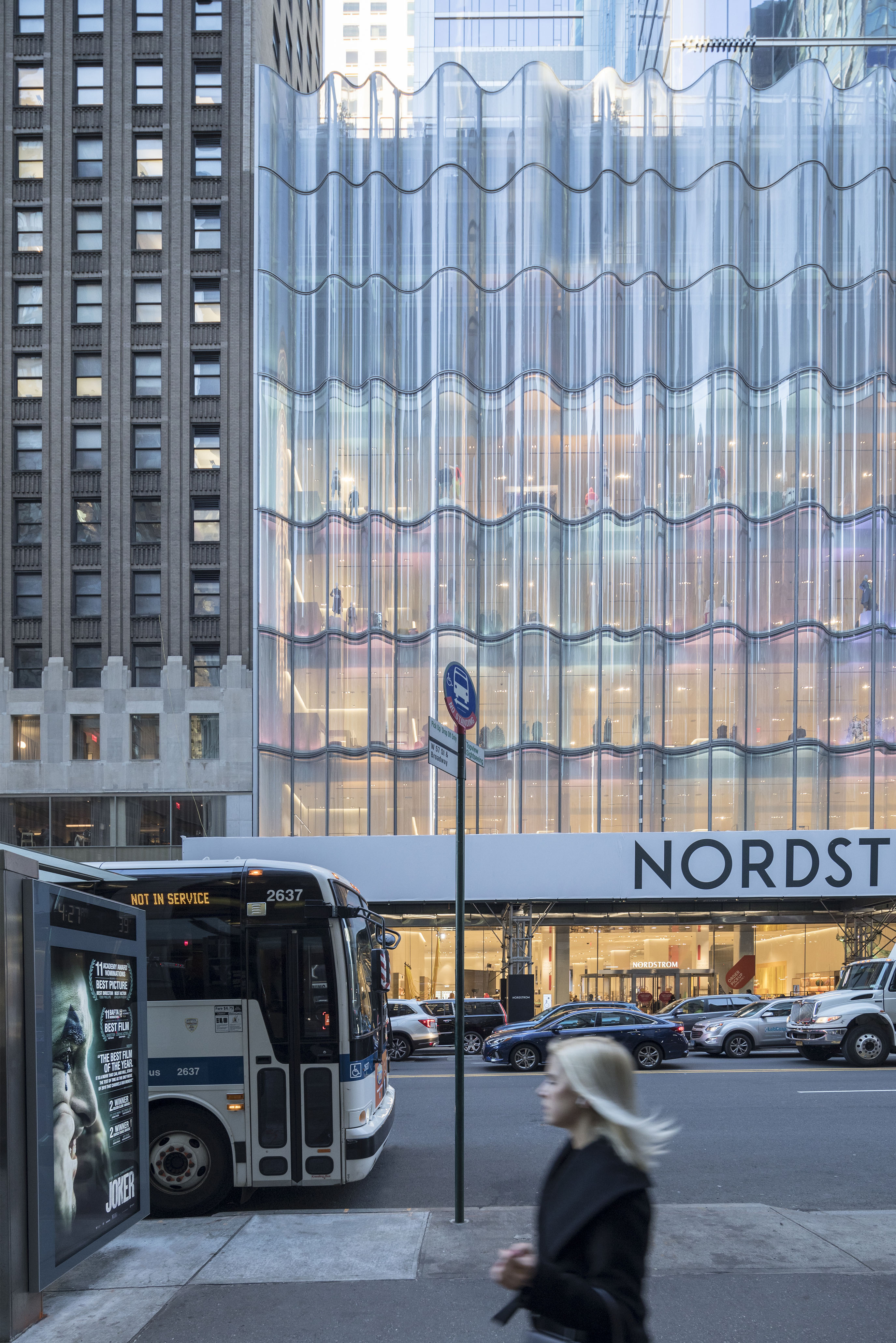 © Laurian Ghinitoiu

The unique waveforms façade is comprised of 254 curved glass units in a thick laminated, insulated and ceramic frit assembly.

The small perforations on the glass allow natural light to filter through the screens, which are then left to drape and gather at the bottom on the off-white terrazzo tile floors.
Inside, LED lights are used to light up the glass walls, while chainmail is used as a curtain to shade the interiors from strong light.

The large and complex curved glass units, measuring 8ft x 16ft (2.4m x 4.9m), are another exemplary case of quality and artisanship at CRICURSA.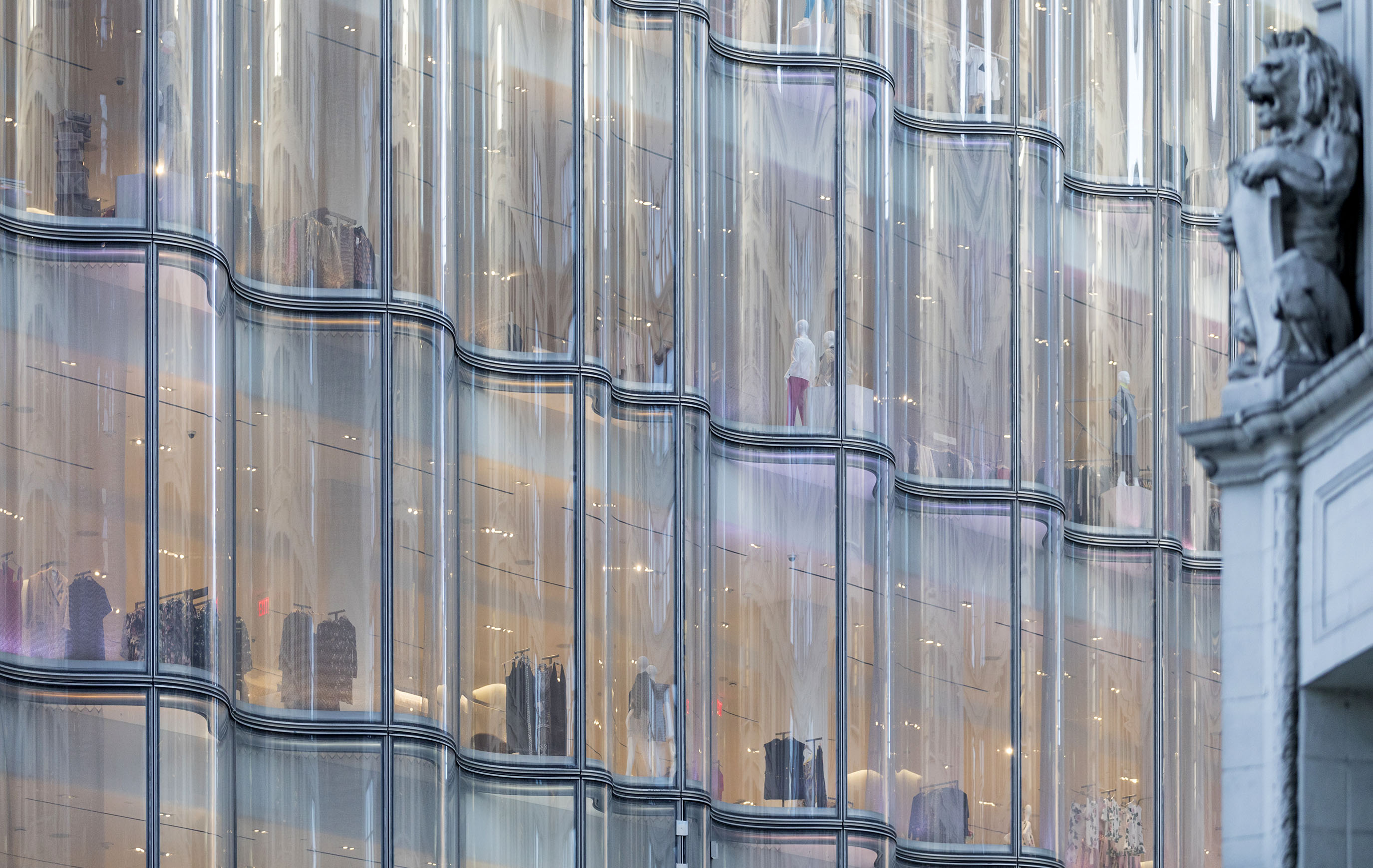 © Laurian Ghinitoiu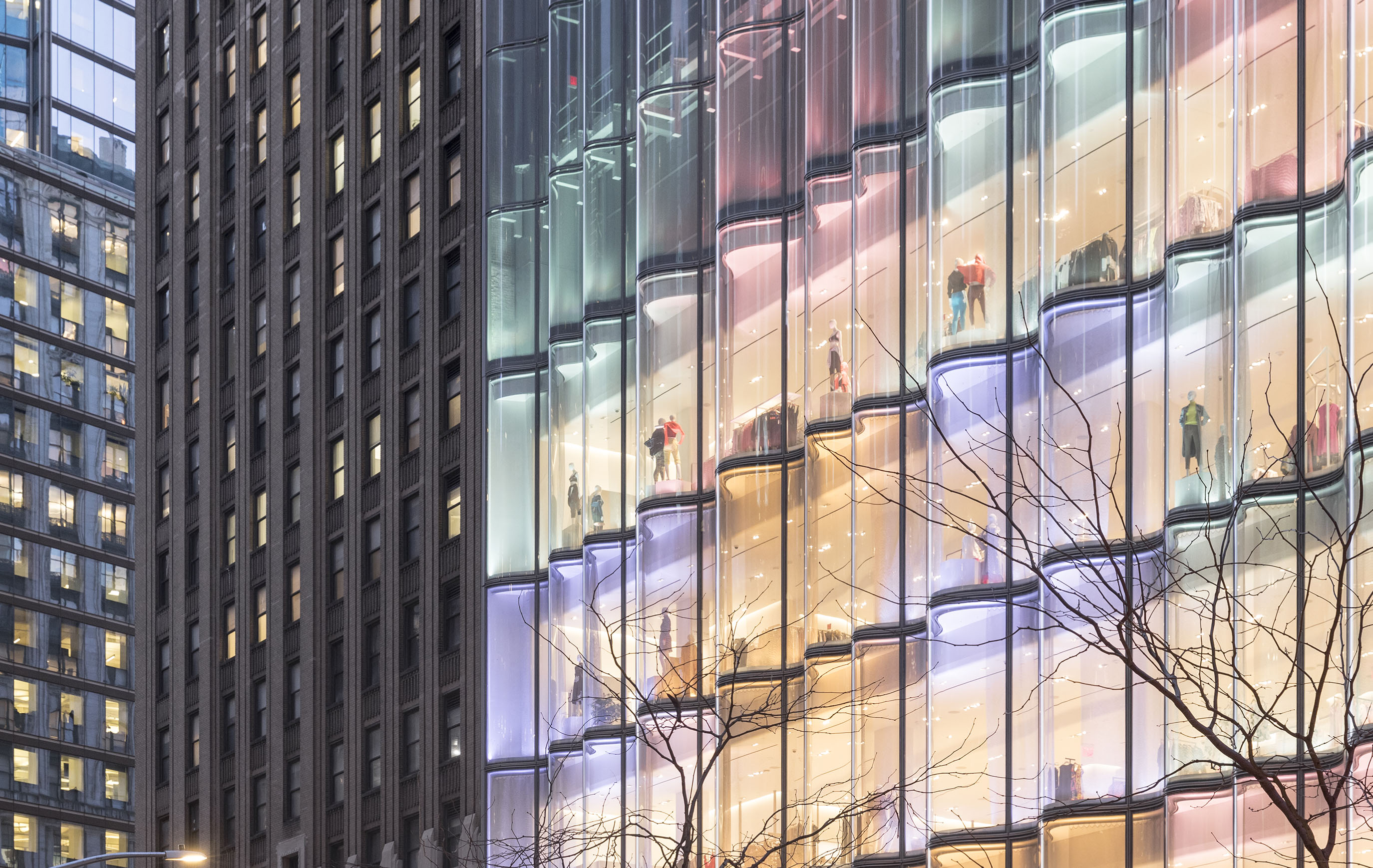 © Laurian Ghinitoiu


Congratulations to the design team!

Read more about the project JCDA Nordstrom flagship store and about the NYCxDESIGN awards.