Vote for Taipei Performing Arts Centre in the 2020 Vanceva World of Colour Awards. Follow this link and click "Vote!"
For OMA's corrugated glass façade, we laminated Grey PVB from Vanceva's Earth Tones collection.

The annealed glass measures 5m in height with a 330mm radius and 8+8, 10+10 and 12+12 laminated assemblies. The combination interlayer is comprised of clear PVB, XIR 72-47 solar control film and Vanceva's Earth Tones Grey PVB - exemplifying the use of interlayer technologies.

The lamination assembly offers energy efficiency performance via the solar control interlayer, and the Vanceva Grey PVB interlayer gives the façade a neutral and modern appearance.

In selecting Grey, the architect wanted to eliminate any greenish colour effect which is common in glass due to the iron oxide content, with the added benefit of controlling light transmittance into the building.
This is the second time we have entered the biannual competition - the last time was two editions ago in 2016 where we took home First Prize for the Emporia Shopping Mall in Malmo, Sweden designed by Wingårdh Arkitektkontor.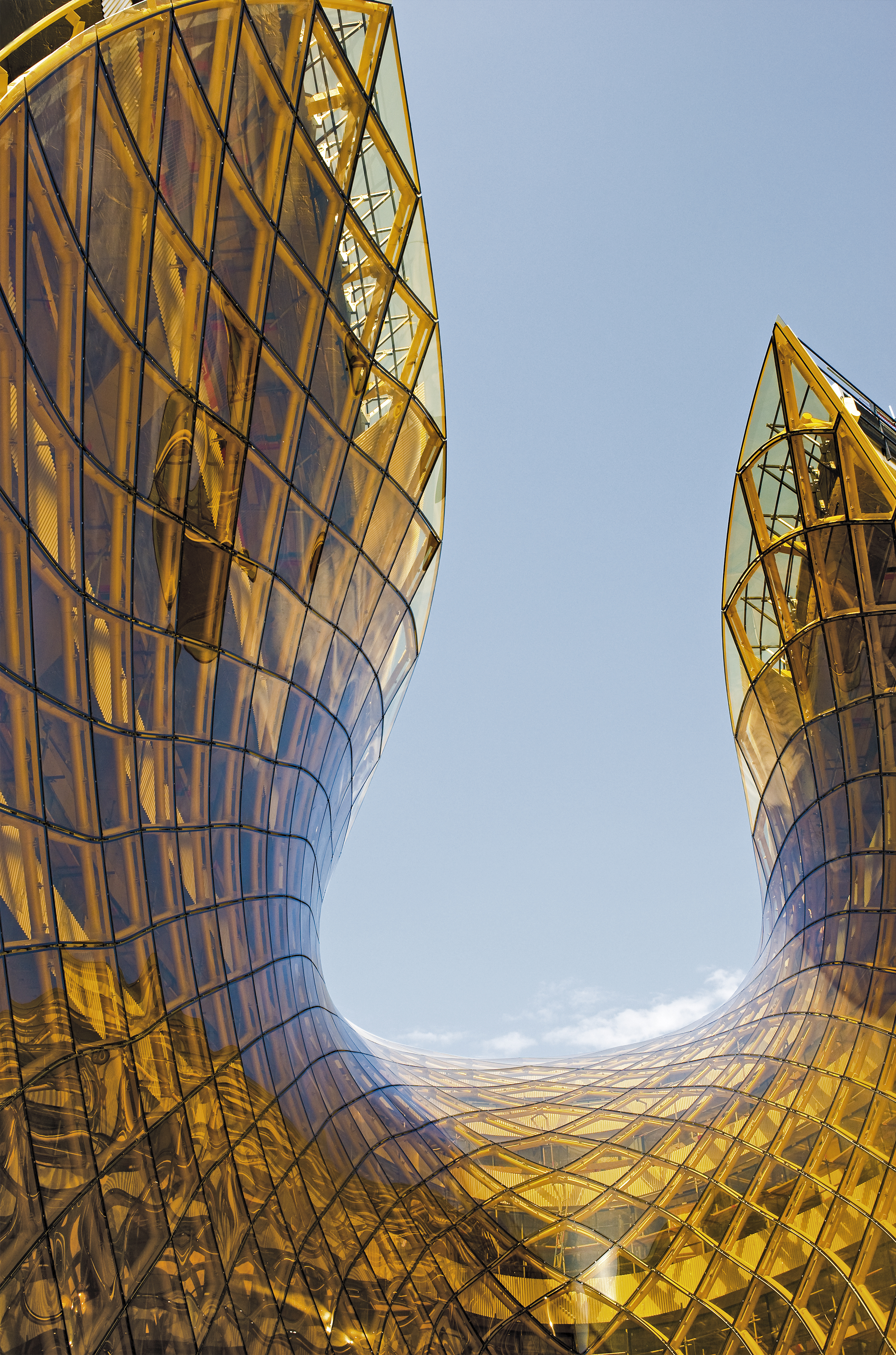 Winner, 2016 Vanceva World of Colour Award, Emporia Shopping Mall

Voting in the 2020 awards is open until April 30th, 2020. Thank you for your support!