Installation of CRICURSA's curved façade glass has recently been completed for our recent collaboration on La Samaritaine - a heritage building dating back to 1870 undergoing a bold renaissance. Pritzker Prize laureate SANAA's "Façade Ondulée" aims to enhance the cultural heritage of the building and "reinterpret the rhythm of the surrounding façades."
The façade is comprised of approximately 340 omega-shaped curved annealed Crisunid® pieces of glass featuring a sophisticated combination of high reflectivity coating with a safety interlayer. The result is an undulating façade floating on the original heritage building, reflecting the buildings around it.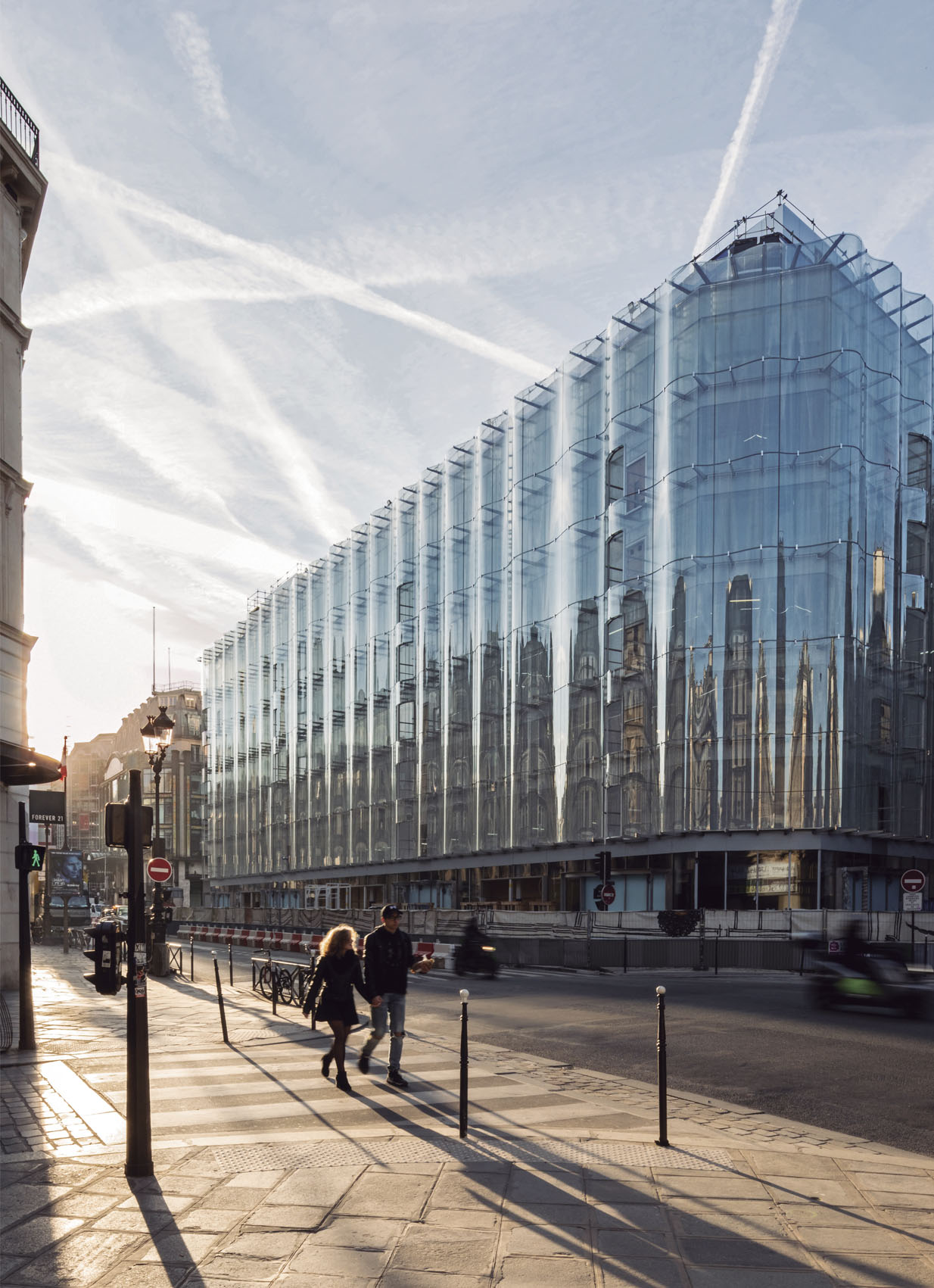 With the sizes of glass ranging up to approximately 4.8 m high by 2.8 m wide, and 23 unique curvature profiles for over 340 pieces of glass, CRICURSA engineered an innovative adaptive system in-house to reduce the number of unique metallic moulds required and optimize on materials, time and space.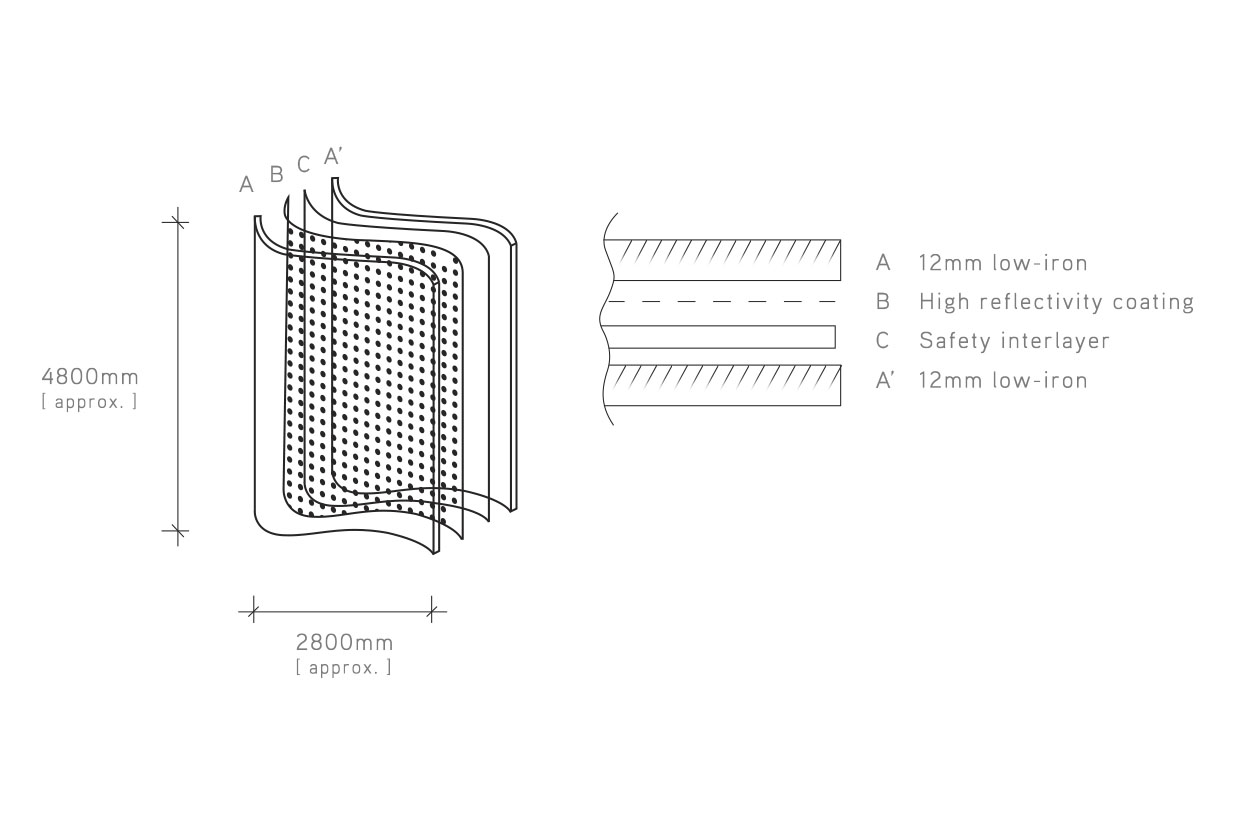 CRICURSA is exhibiting a piece made with these same moulds at BBConstrumat, 14-17 May in Barcelona. Come and visit us to experience La Samaritaine and more of our featured work. Read more here.