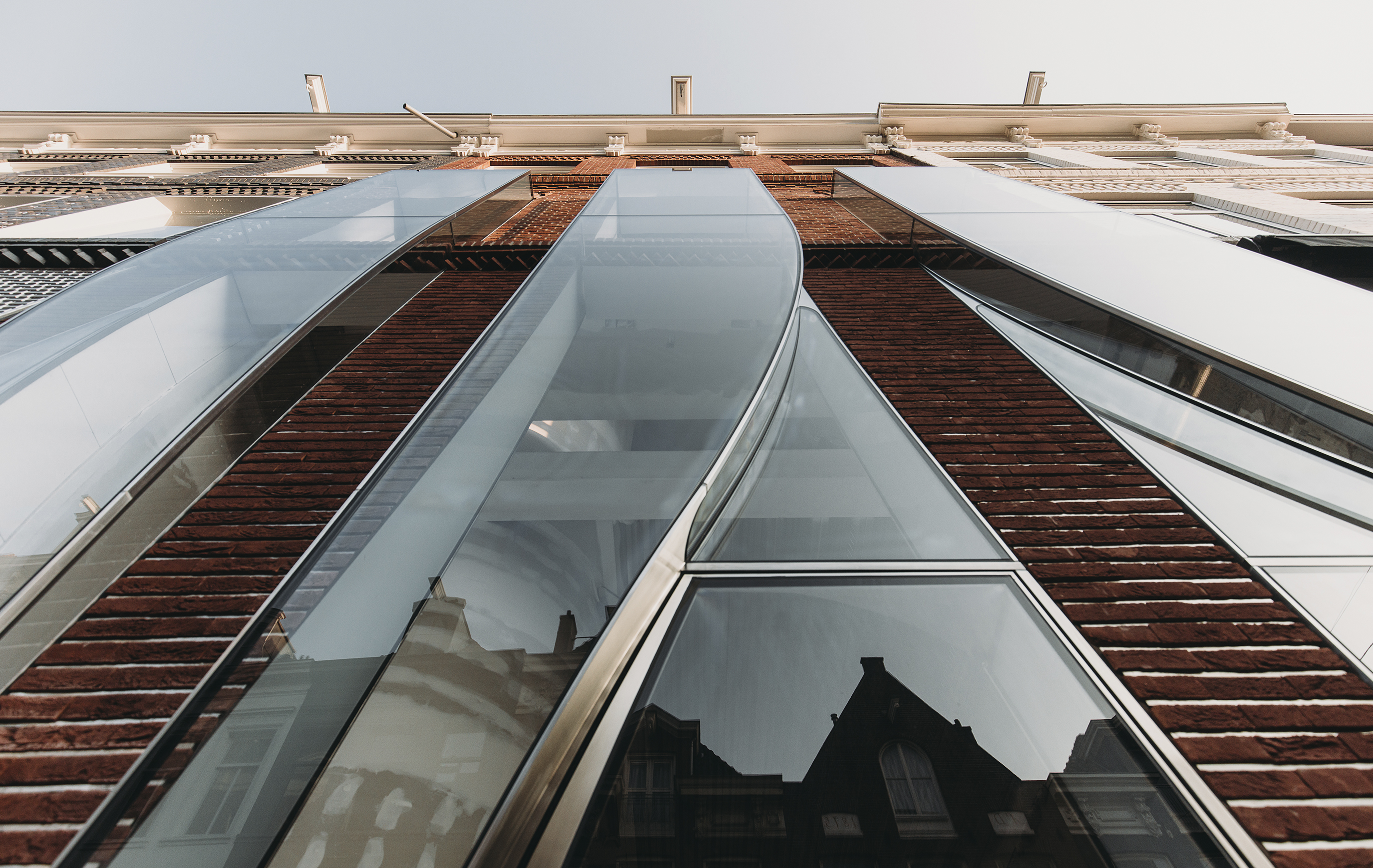 © Evabloem

Dutch architects UN Studio have brought new life to retail street PC Hooftstraat in Amsterdam after refurbishing two neighbouring façades. PC Hooftstraat 138, The Looking Glass, takes inspiration from the way Dutch artwork is framed in the surrounding Museum Quarter. The façade features sweeping curved glass windows which add constrained flourish to the brickwork townhouse.
The feature glass windows combine low-iron curved and flat glass from Cricursa with intricate connections assembled off-site and installed by Octatube in the Netherlands. The prefabricated boxes protrude from the second floor of the four-storey Dutch townhouse and flow down to street level like curtains.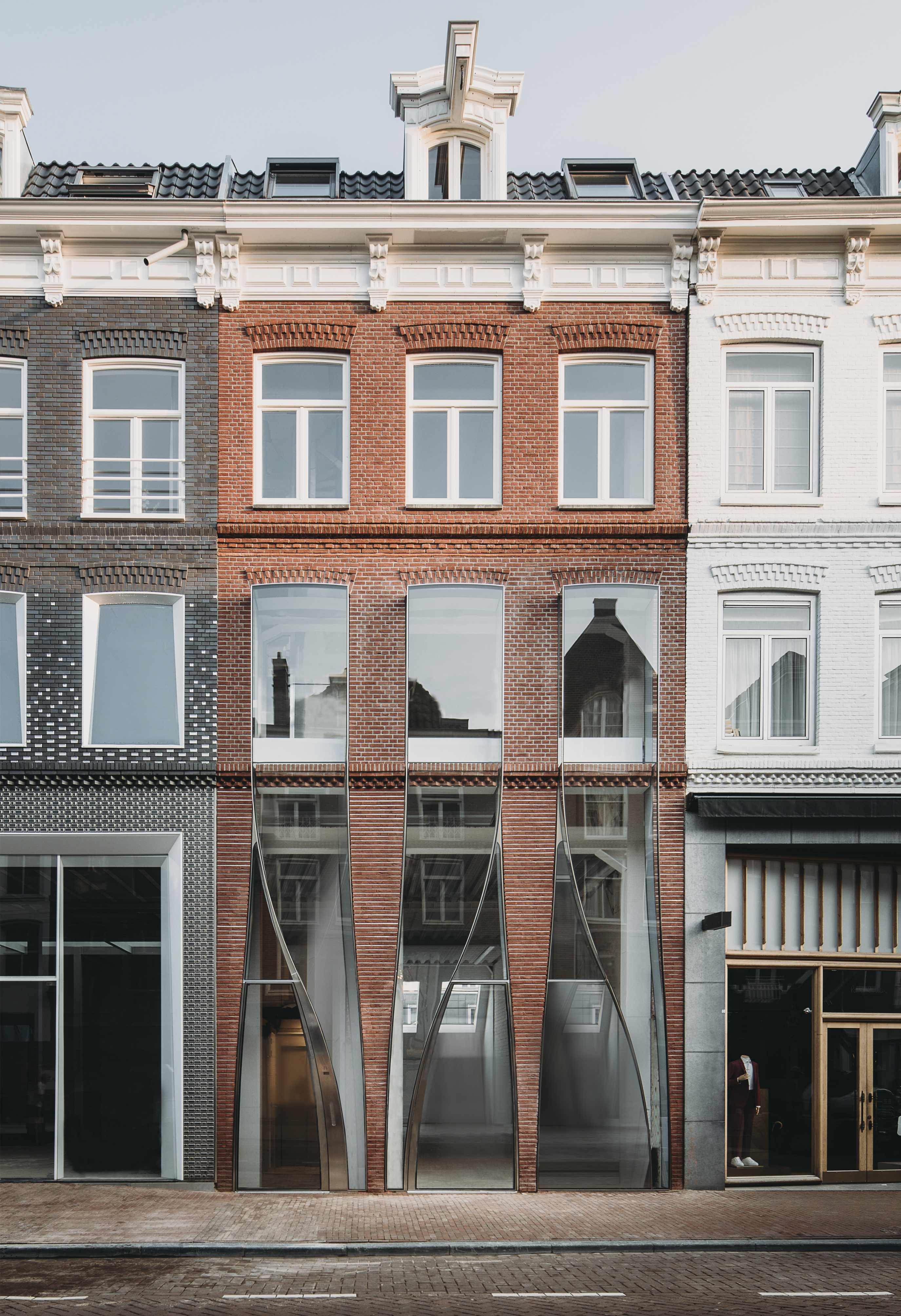 © Evabloem

The curved glass, measuring just under 6 metres high in a 12+12 low-iron laminated assembly, was slumped in our slow annealing process at around 550ºC over in-house moulds made bespoke for the project.
These custom pieces combined with flat glass, some heat strengthened, to create the overall unit. The full assembly of the windows reach over 8 metres tall (27ft), connected intricately with structural silicone seams and polished stainless steel.
© Evabloem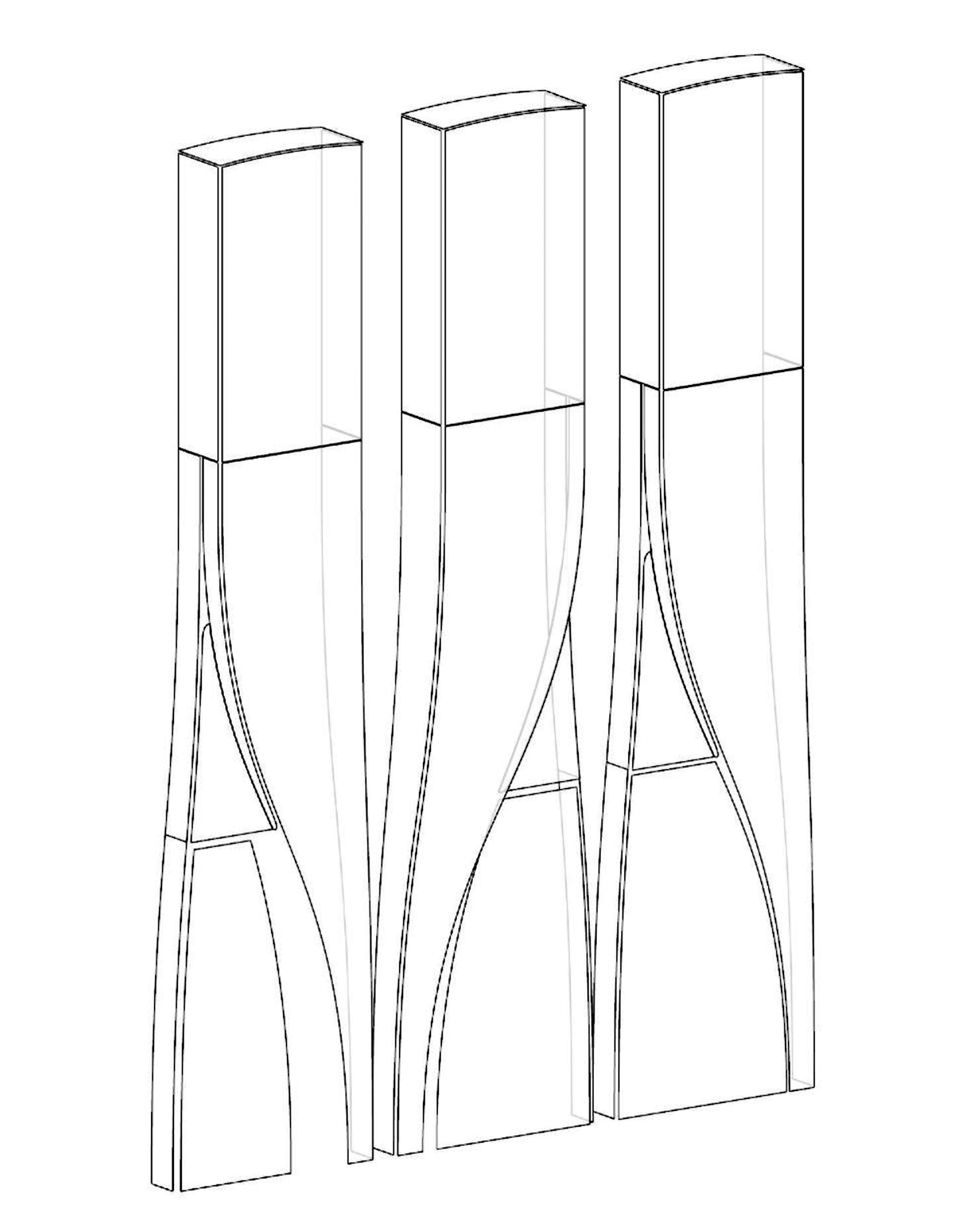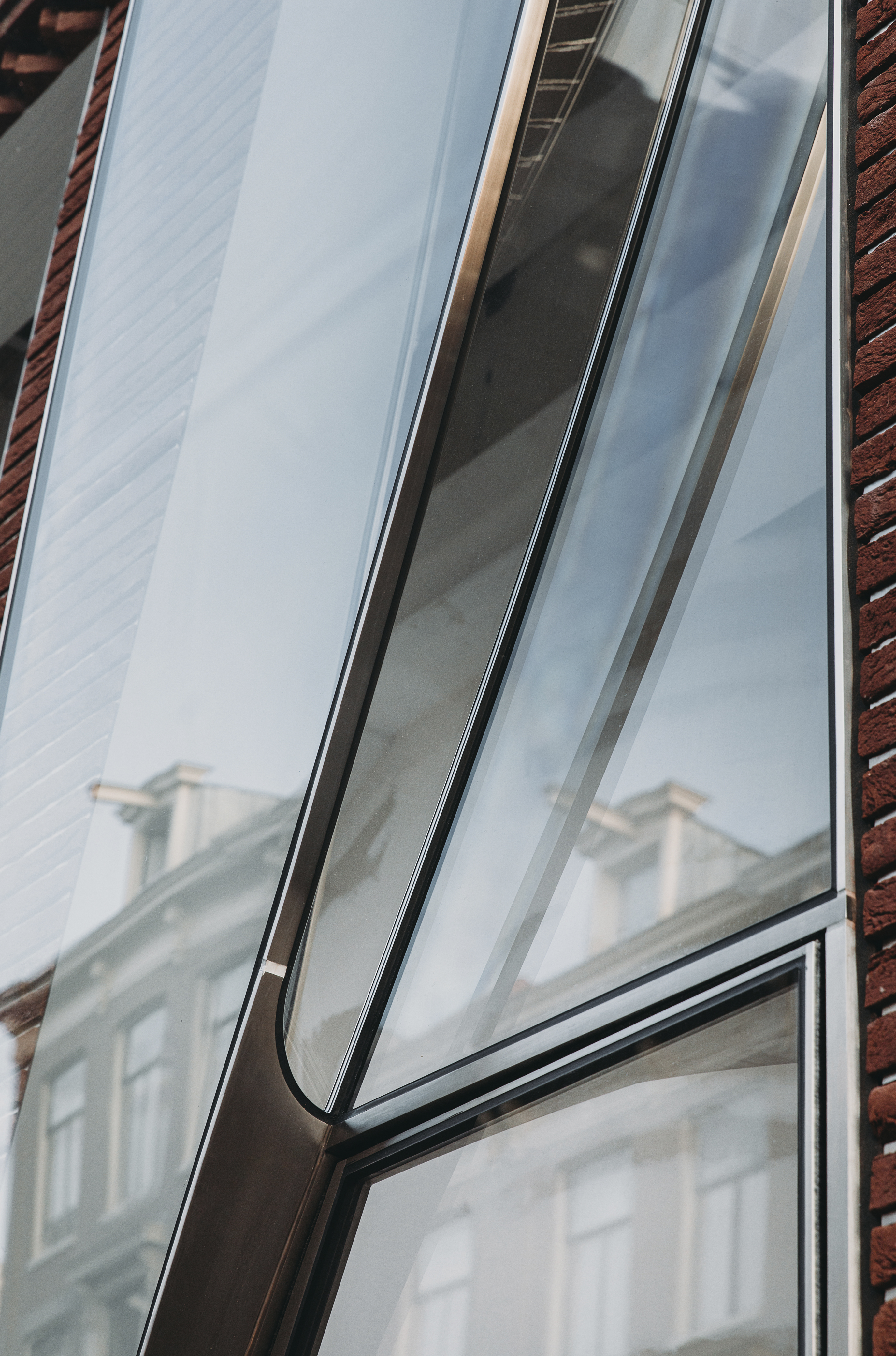 © Evabloem

The bespoke connections, corner details and elegance of the overall system meant exact geometry was critical. Compliance with very tight tolerances and perfect edges - which were polished meticulously - resulted in new standards of quality.
Façade specialists Octatube prefabricated the 8 metre long units at their facilities and installed them whole in two days using bespoke steel auxiliary frames.
© Octatube
© Evabloem

UN Studio's design is a welcome addition to the popular shopping street and beautifully combines glass, steel and brickwork - making a statement while respecting traditional Dutch architecture.
Read more about our curved glass, and if you have any questions, contact Cricursa.