Rafael de La-Hoz has given an inside look into the design of Lagasca 99 in Madrid, an expressive apartment block with a monumental façade which combines curved glass, wood and sculptural stone. This text has been translated and adapted from the original article written in Spanish by Rafael de La-Hoz Castanys, edited by David Mimbrero and photographed by Fernando Alda and Alfonso Quiroga. Read the full, original article on Tectonica here.

The luxury housing block fits into Madrid's city grid in the upscale, stylish neighbourhood Salamanca. The unity and roundness of the volume is accentuated with a unique façade, identical on all four faces, using curved glass as a gesture to round the corners alternately.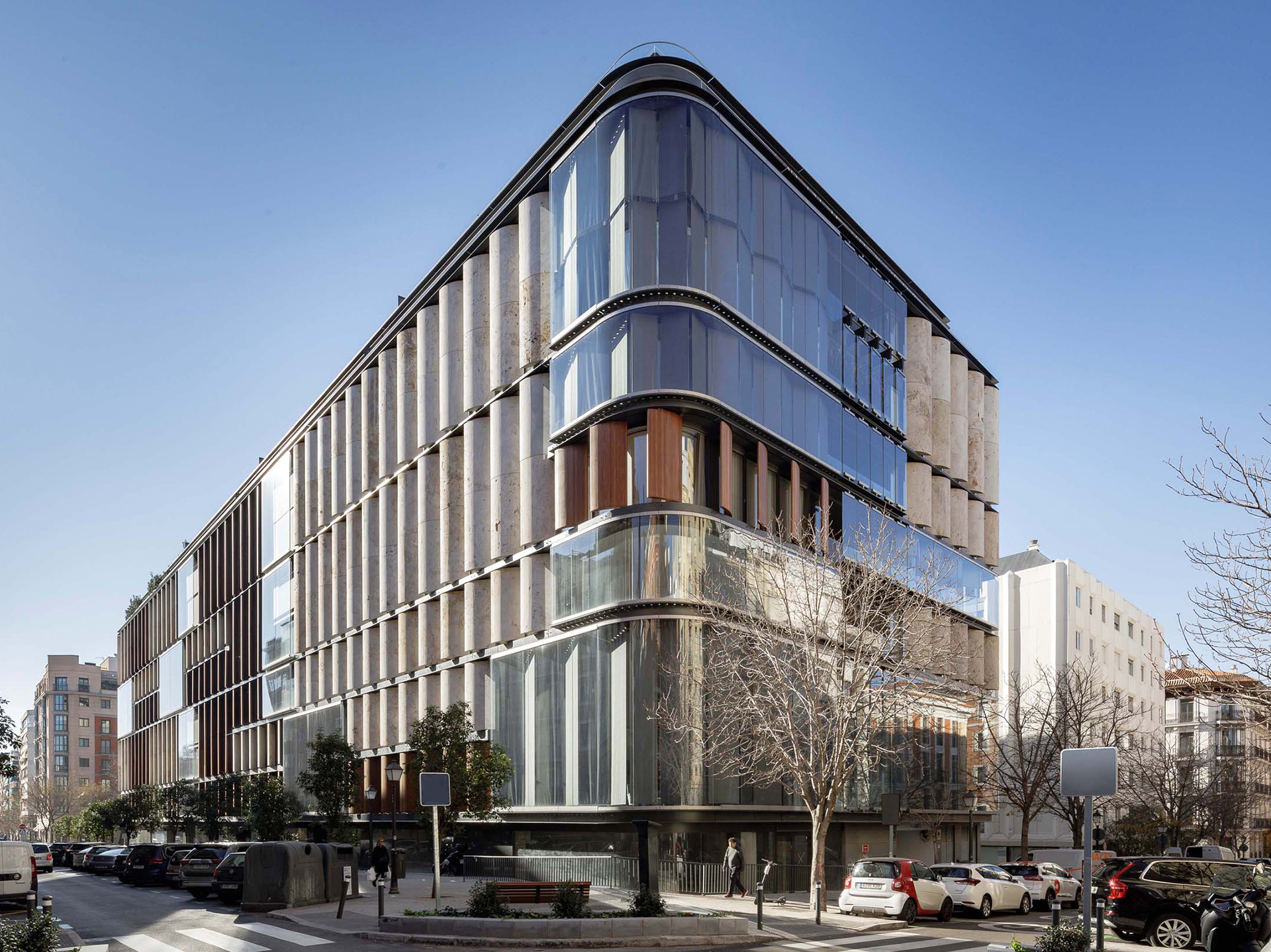 Interior courtyards, airy, large spans within the apartment layouts and abundant natural light are a unique response to the luxury housing brief: luxury is space.
The apartments occupy areas of 300-450m², windows extend from floor to ceiling, stretching across the 6m height of the façade. Columns are eliminated from the apartment spaces with a thick floor slab, spanning 10-12m, supported at the façade line and within the interior courtyards. The open space offers flexibility; the original distribution of the flats can be modified to suit the occupants.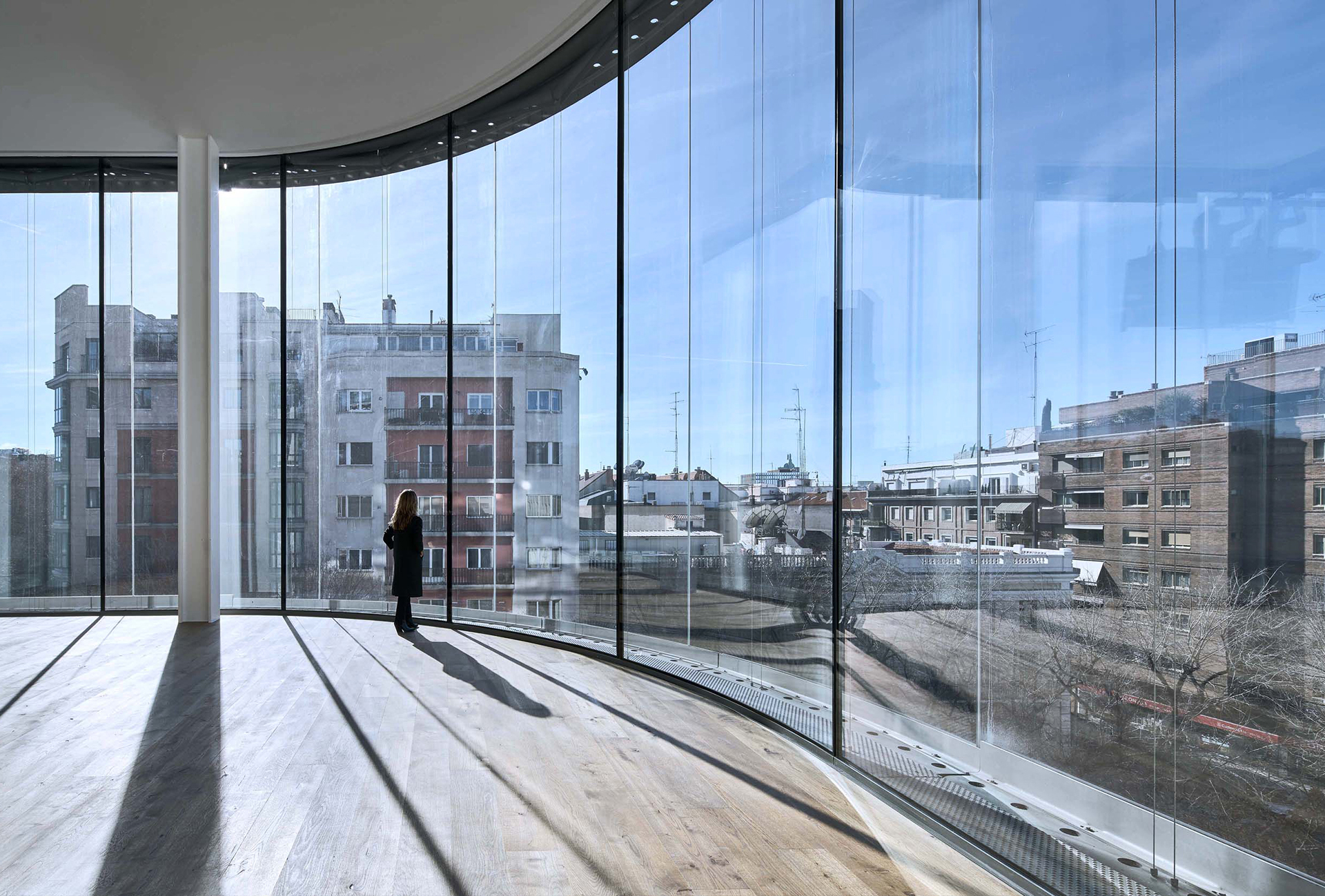 As in many other projects, the façades of LG99 are intended to be a consistent expression of the interior space of the building, but unlike usual in these projects, this time the elevations are not drawn according to an order geometrically determined by the architect, but respond to a random strategy in composition, so that each residential function - living room, bedroom or kitchen - corresponds to a different materiality - glass, stone and wood - respectively.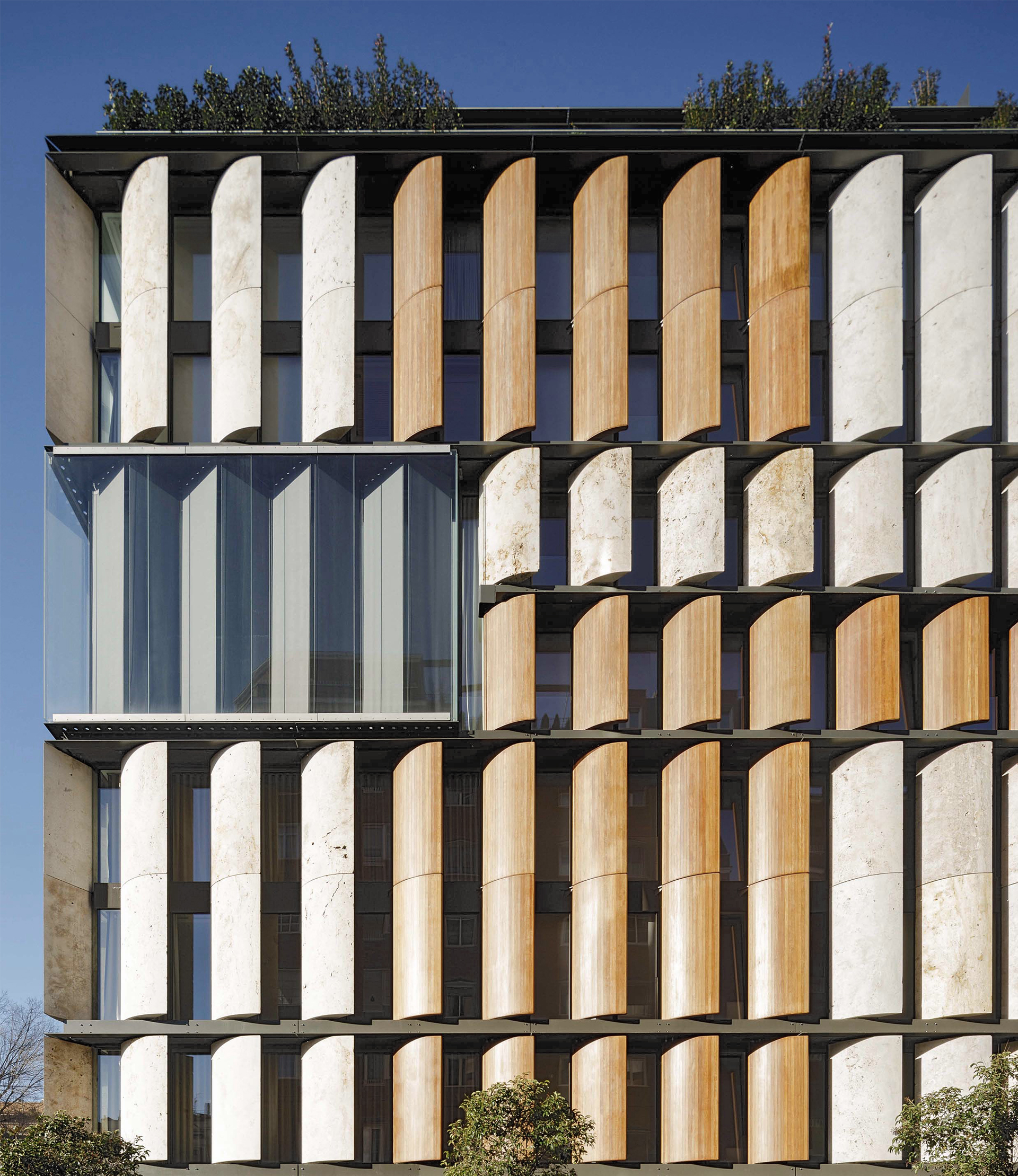 Elevations are drawn "as a result" of the almost biological randomness of the functional program - at the same time, shading and adaptable double skins further allow for flexibility in distribution of interior spaces.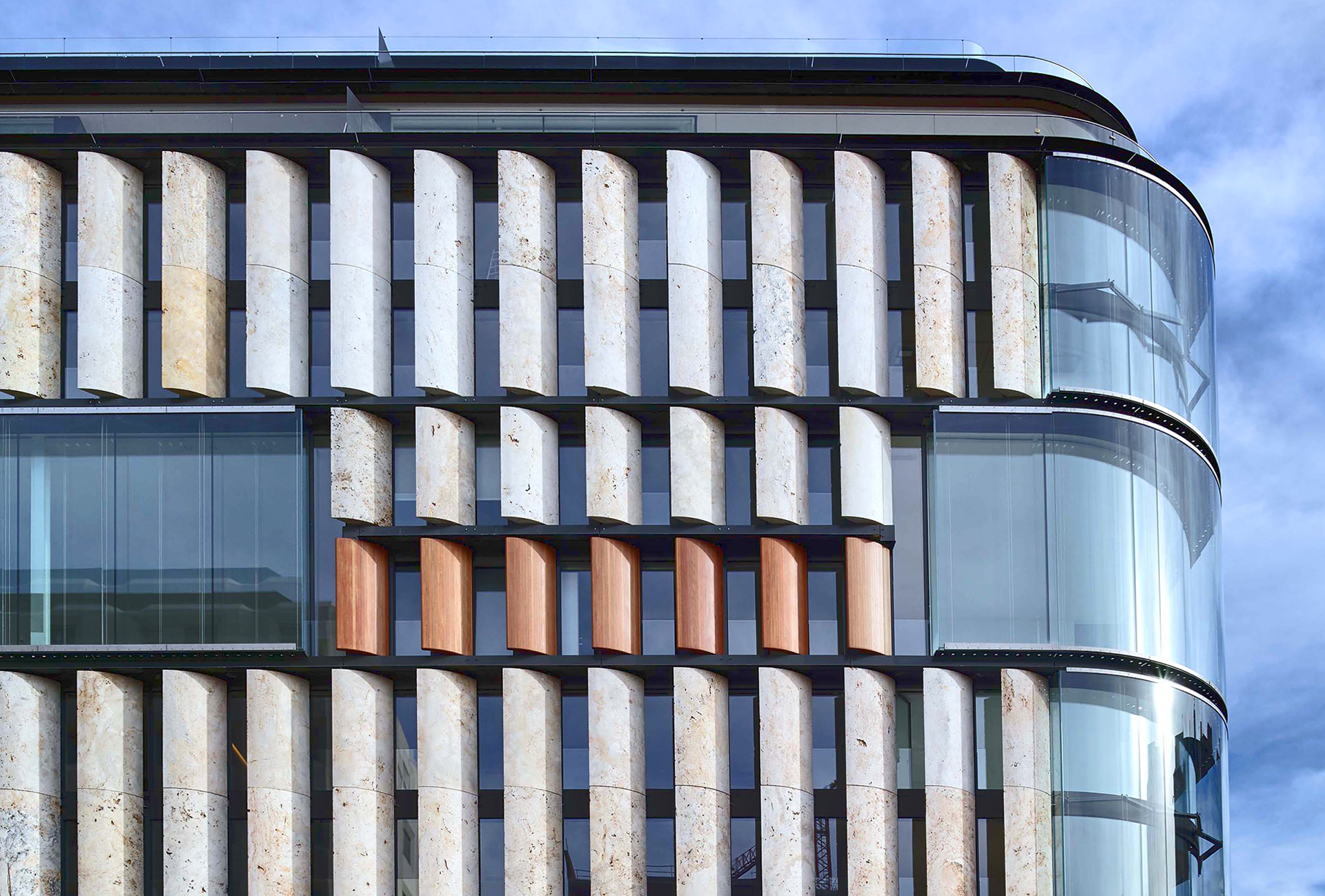 The second façade skin is superimposed, formed by a series of vertical slats that simultaneously contribute to privacy and sun protection and provide depth and shadow to the façade from the outside. In the living rooms they are large Almerian stone shafts of single and double height, while in the service areas, Merbau wood slats with exactly the same dimensions and geometry.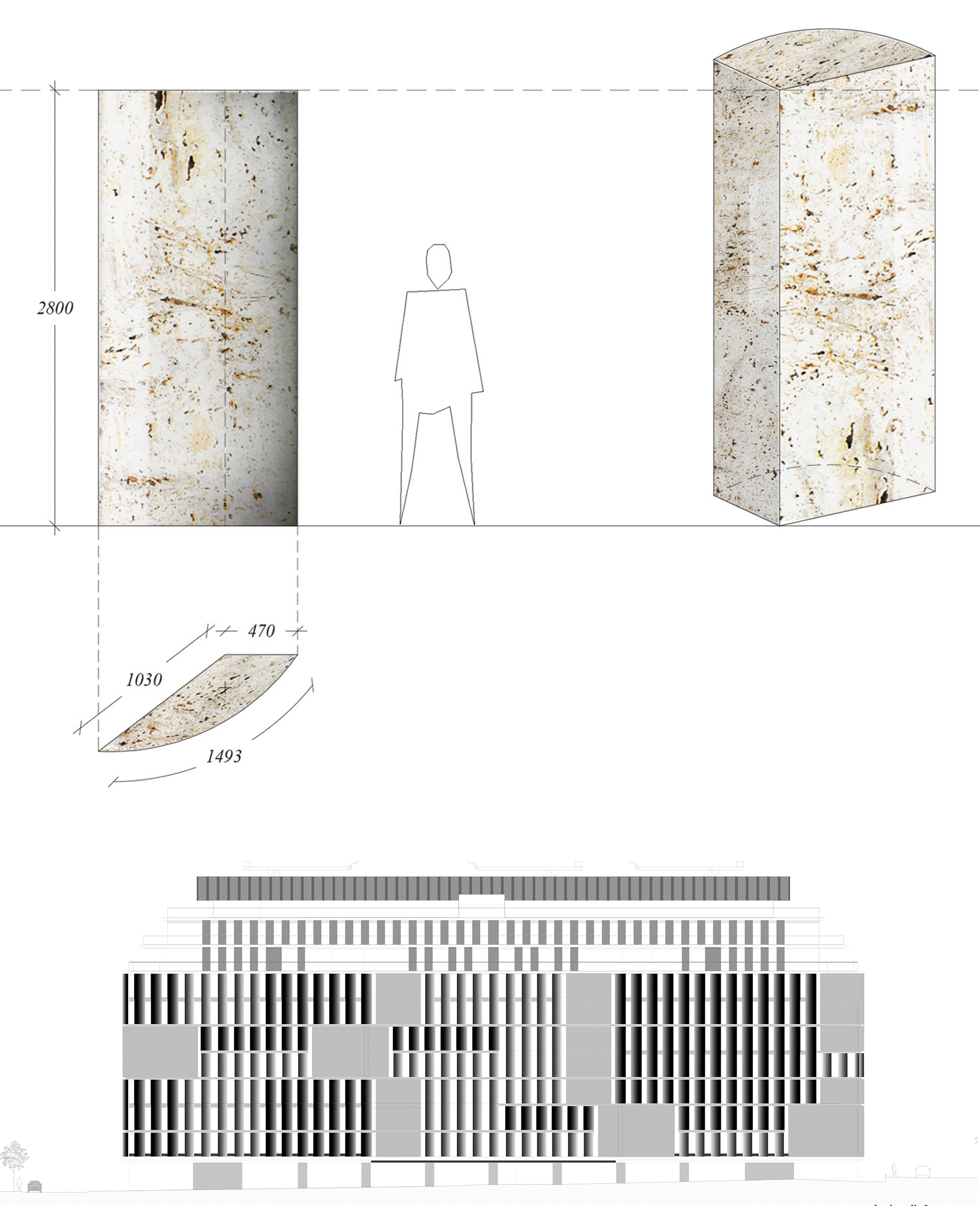 The result: a bright façade envelope of high environmental, thermal and acoustic efficiency, using the recess to receive elements of passive and active protection modulated in three materials that guarantee transparency, opacity, privacy and comfort.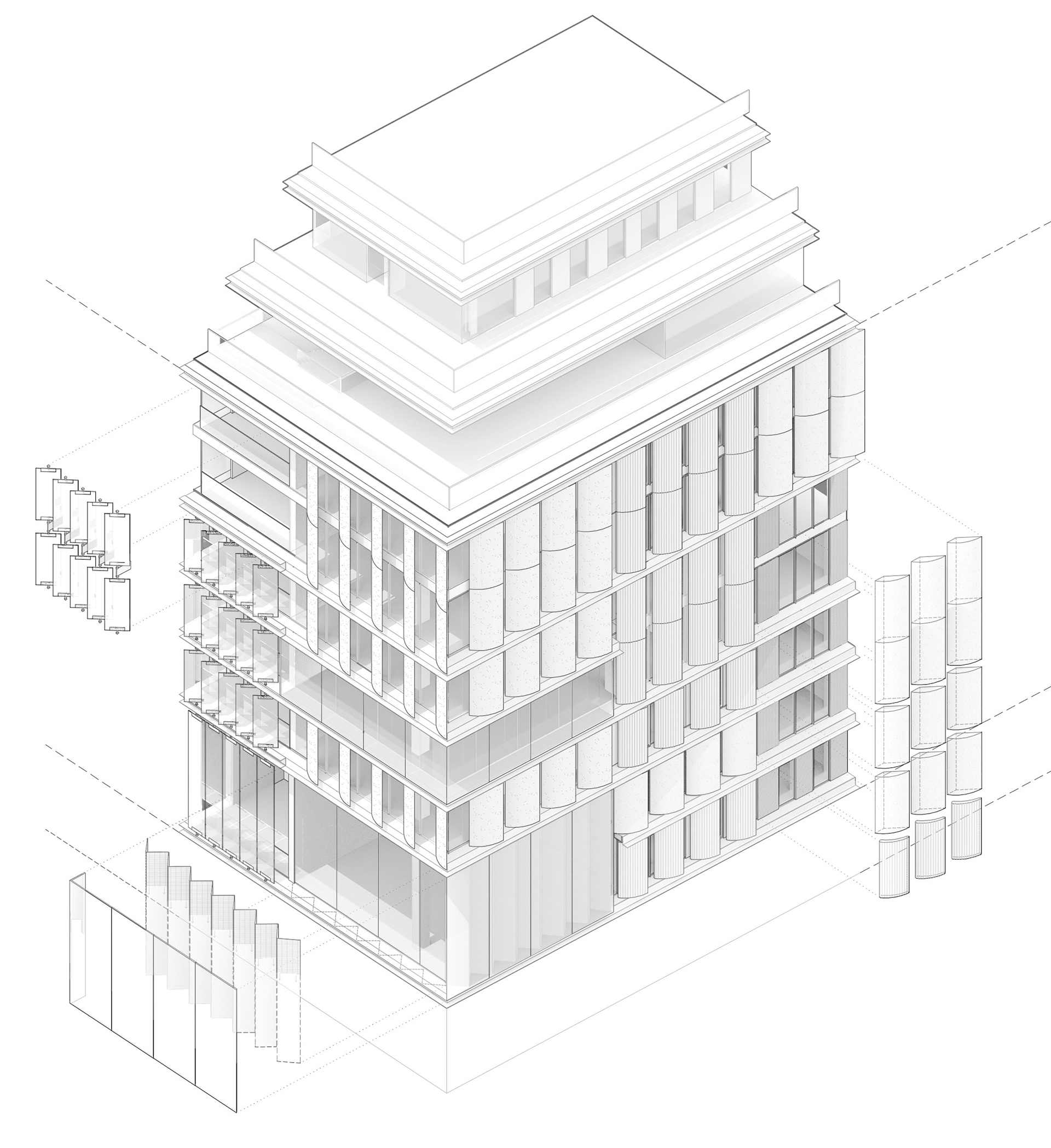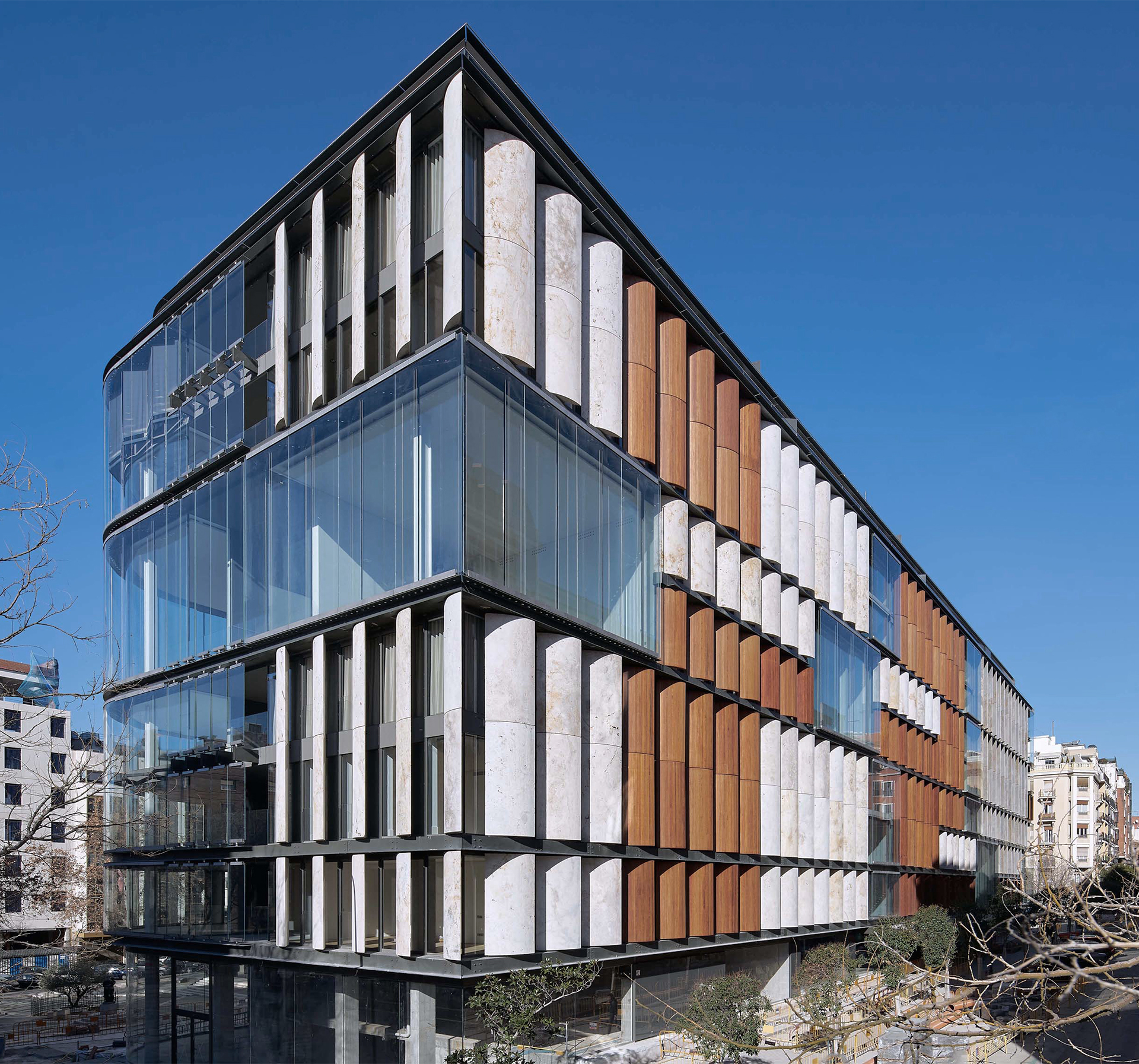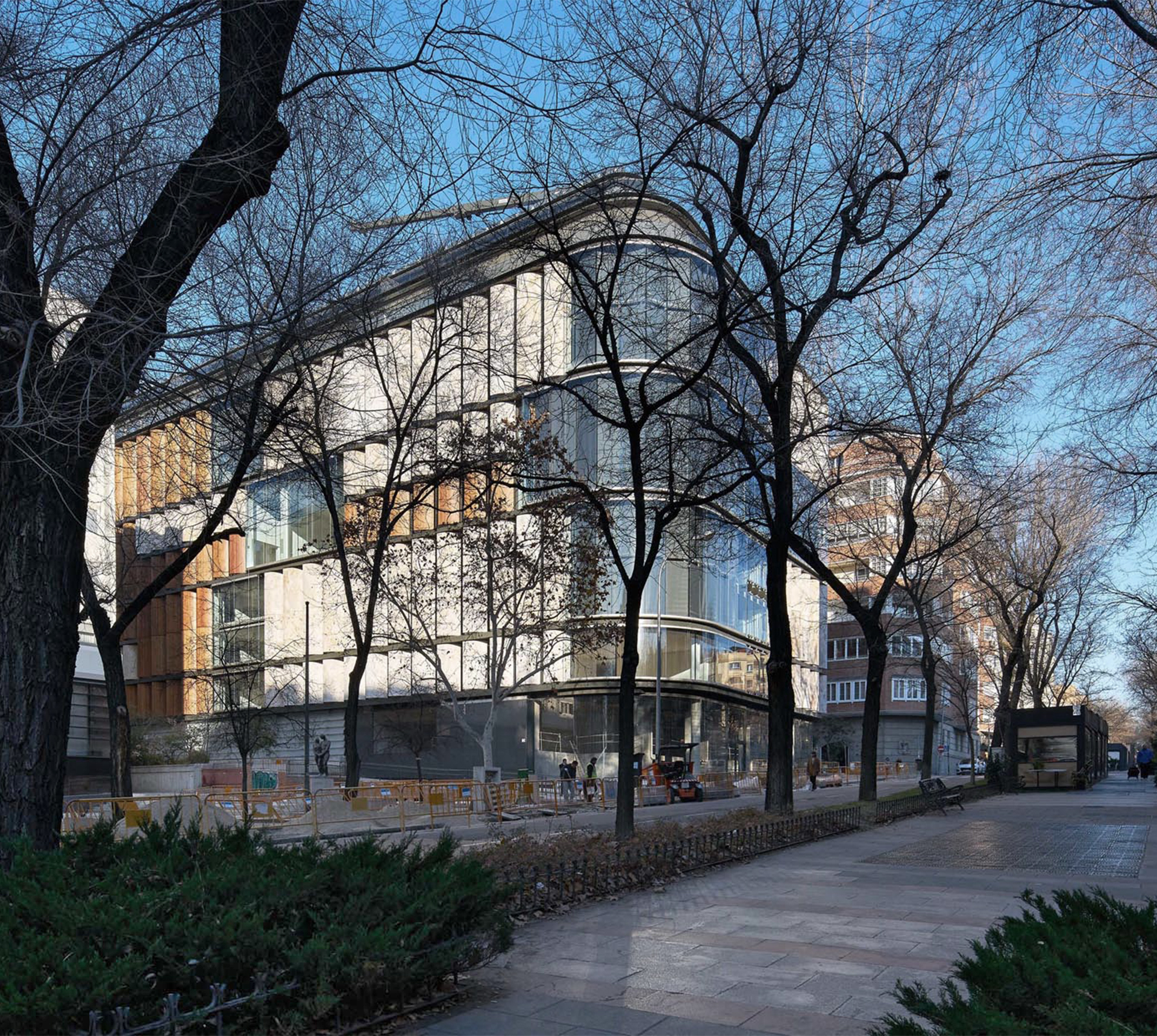 Read more about acoustic performance and energy efficiency in our curved glass here.